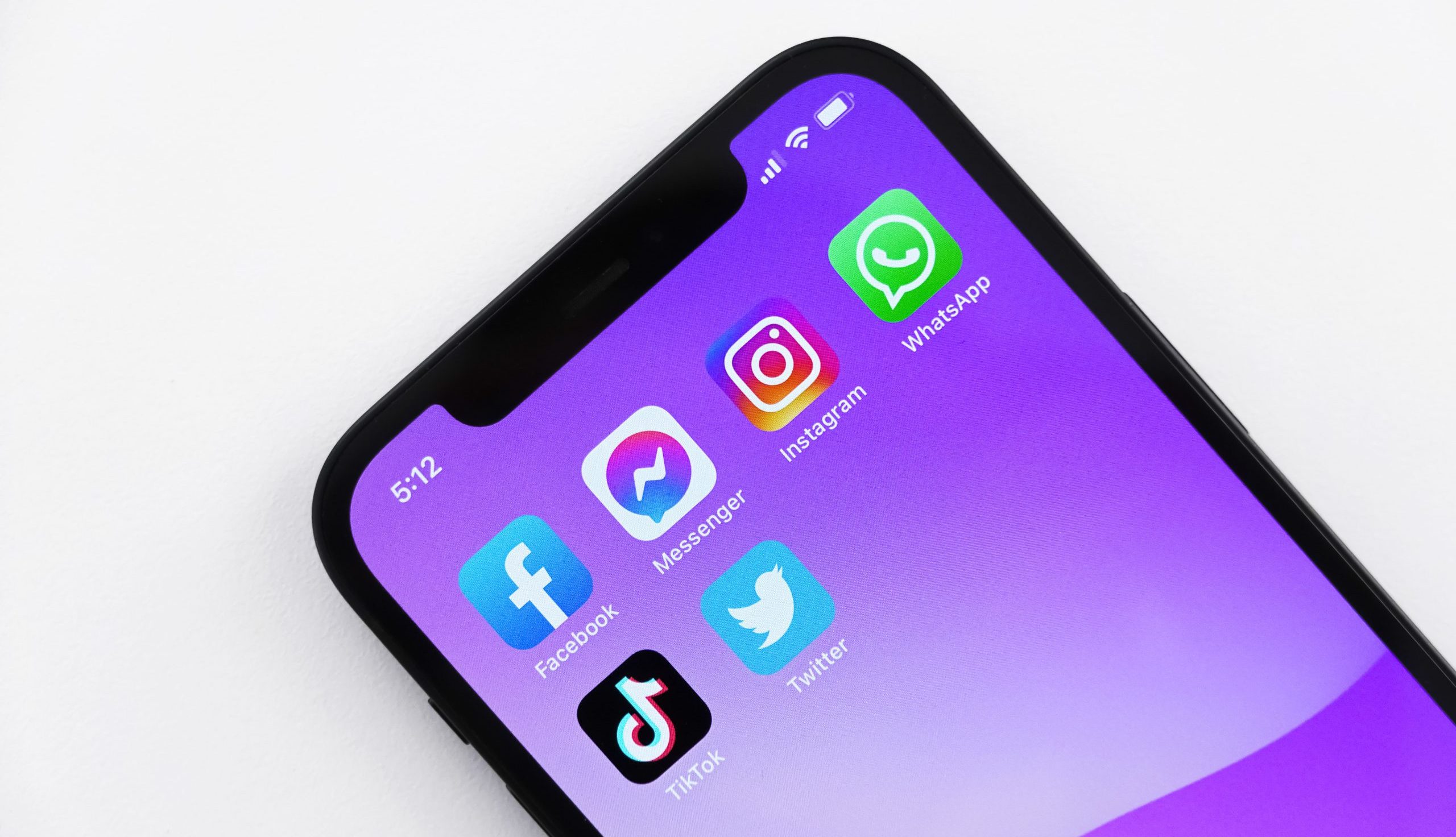 14 Jun

Reach Your Audience: Top Tips for Social Media Success

Information via Tim Vassilakos, Sr Director, Strategic Business Operations, leader of Henry Schein's social media efforts. Watch his video here.

When opening a new practice, it can be quite challenging to grow awareness, gain attention, and attract your desired customer base. After all the time, money, and hard work devoted to the build-out and equipment, your first hurdle is getting patients through the door. Tim Vassilakos, who leads Henry Schein's social media efforts, shares a few tips and tricks to increase your brand awareness using social media. Whether you are a new practice owner and not sure where to start or own an existing practice but want to up your social media game, we have five tips to help you reach your customers.
Tip #1: Find the Right Platform
With so many social media platforms available in today's online world, how do you know which is the best to use? If you personally use social media, think about which platforms you use daily. Now, consider how much time you spend on each. Chances are you do not spend an equal amount of time on each of your platforms, and neither do your patients. This is a great opportunity for you to research and better understand your target demographics to see which platforms you can best reach them. Make sure you do not hastily create an account for every platform for the sake of being there. It's likely that you don't have the time or resources to manage multiple social media pages. If you create too many social media pages and cannot manage them all, infrequently updated social media pages can make you look out of business. The image below shows the highest demographics of each platform.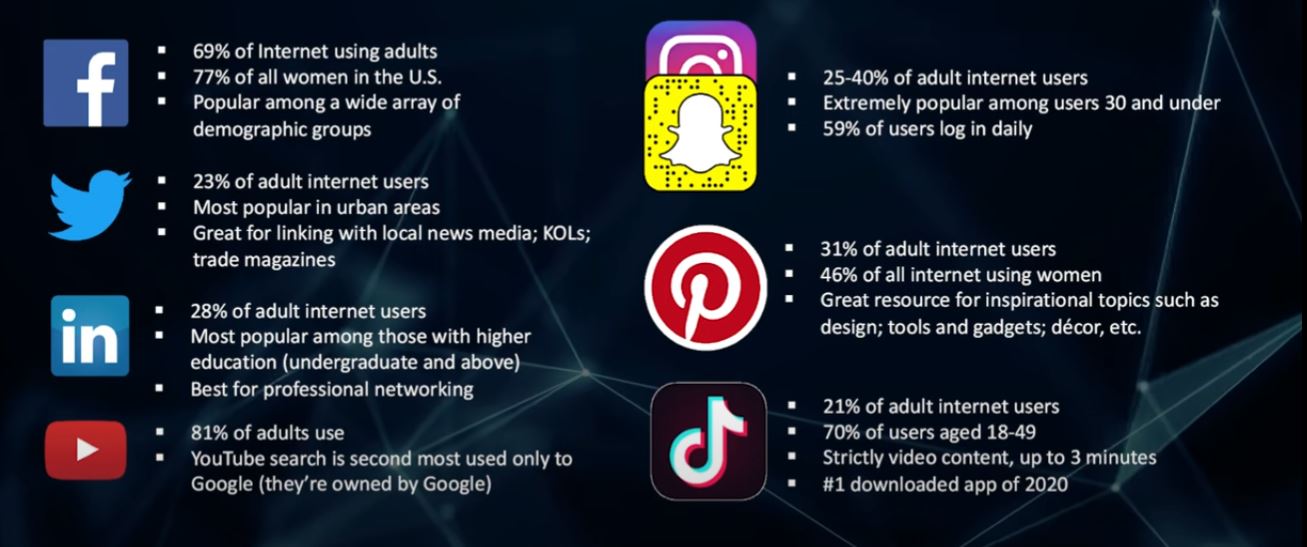 Tip #2: Have a Social Media Champion
When you are running a busy practice, it can feel like you have countless things to do in both your professional and personal life. Before adding social media to your practice's marketing mix, ask yourself if you or someone on your team has time to own this responsibility as that is critical to its success. Not only do you have to maintain a regular and consistent posting schedule, but you must also be regularly active by reacting to comments, responding to direct messages, and answering any questions. Having a designated person that is consistently thinking about your social media pages and developing a strategy is a step that cannot be overlooked.
Tip #3: Be Personal
Gone are the days that being on social media itself will make everyone including your patients and potential patients follow you. The way that social media algorithms work makes it increasingly hard for your content to get into the eyes of your followers. Simply sharing dental tips and news may have been enough to grow an audience 10 years ago, but today, a personal touch is very much needed to build your digital rapport. Our advice is to make sure that the content you publish taps into who you are. Whether it is about the dentist, hygienist, dental assistant, or office manager, showing off the people and their personalities in your office will help give your patients an understanding of who you are.
Tip #4: Tap into What's Trending
Whether it be the new hit series on Netflix or viral memes, there's always something to help tie your practice to the conversation that's already happening on social media. Looking into Instagram or TikTok's popular hashtags regarding dentistry can help give you some inspiration. The conversation is certainly there with the hashtag "dentist" alone bringing 10.5 million posts on Instagram and 11 billion views on TikTok.
Tip #5: Focusing on the Engagement Rate
It's a common question to ask yourself, is what I'm doing working? The standard measure of success that most people, companies, and brands use for growing their social media presence is called engagement rate.  Engagement rate is a metric to track how active your audience is in involving themselves with your content. In other words, it is essentially a measure to tell you if the content you publish resonated with your patients. Each platform will provide you with this metric, but below is the formula if you're curious as to how it's calculated.

With how impactful social media is in our world, it is important to get a general understanding of how you could be attracting more customers through social media. By incorporating a few tips you learned today, we hope you are able to grow more attraction to your practice.
Also check out our platforms for more information and inspiration in planning, owning, and operating your dental practice.