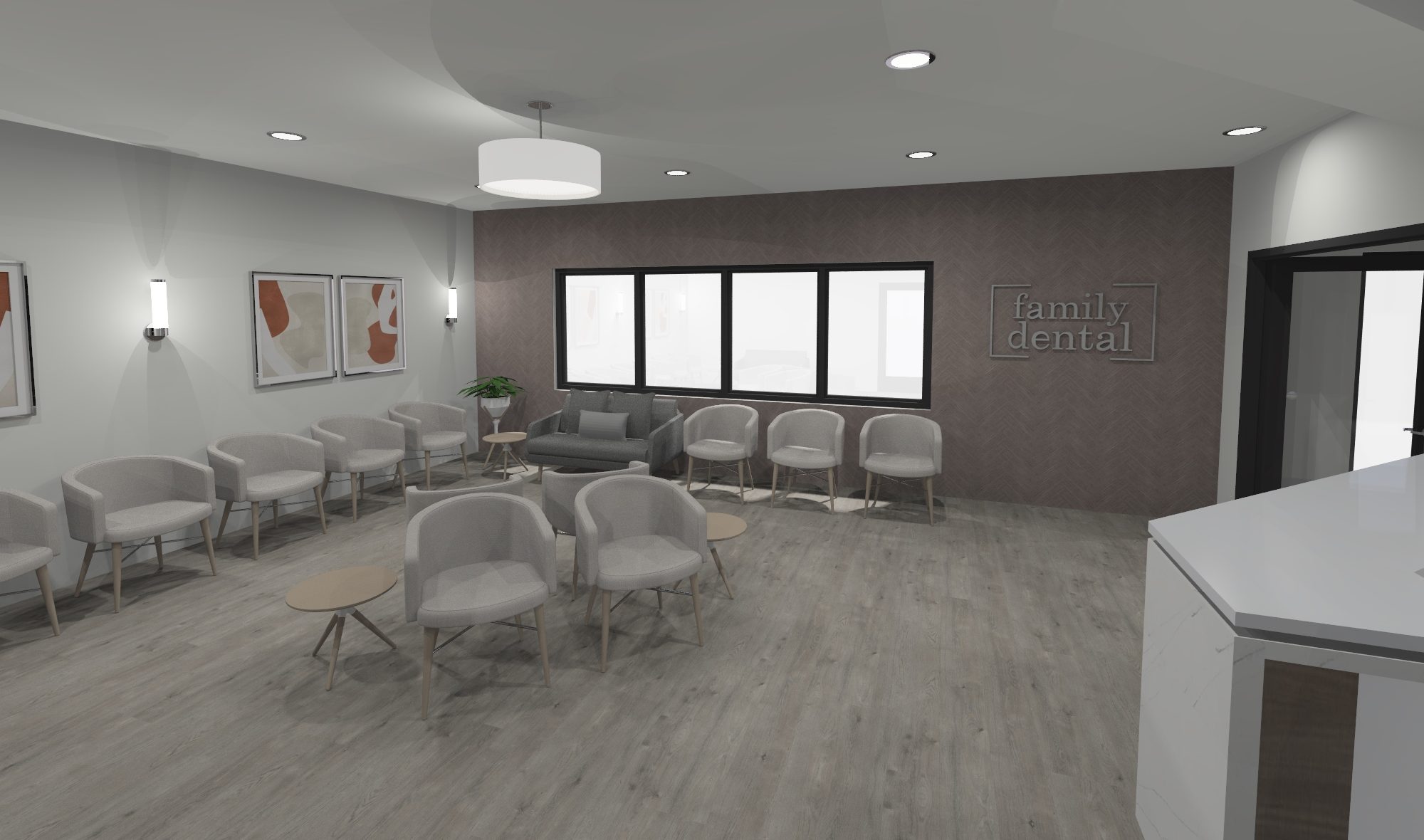 11 Oct

Creating Efficient Circulation in a Multi-Specialty Practice

In a combination practice, it is imperative to have an efficient, well-designed space for the two specialties to operate as one. This 3,423-square-foot combination of general and orthodontic specialties employs key design theories that any practice should consider for an enhanced experience for staff and patients.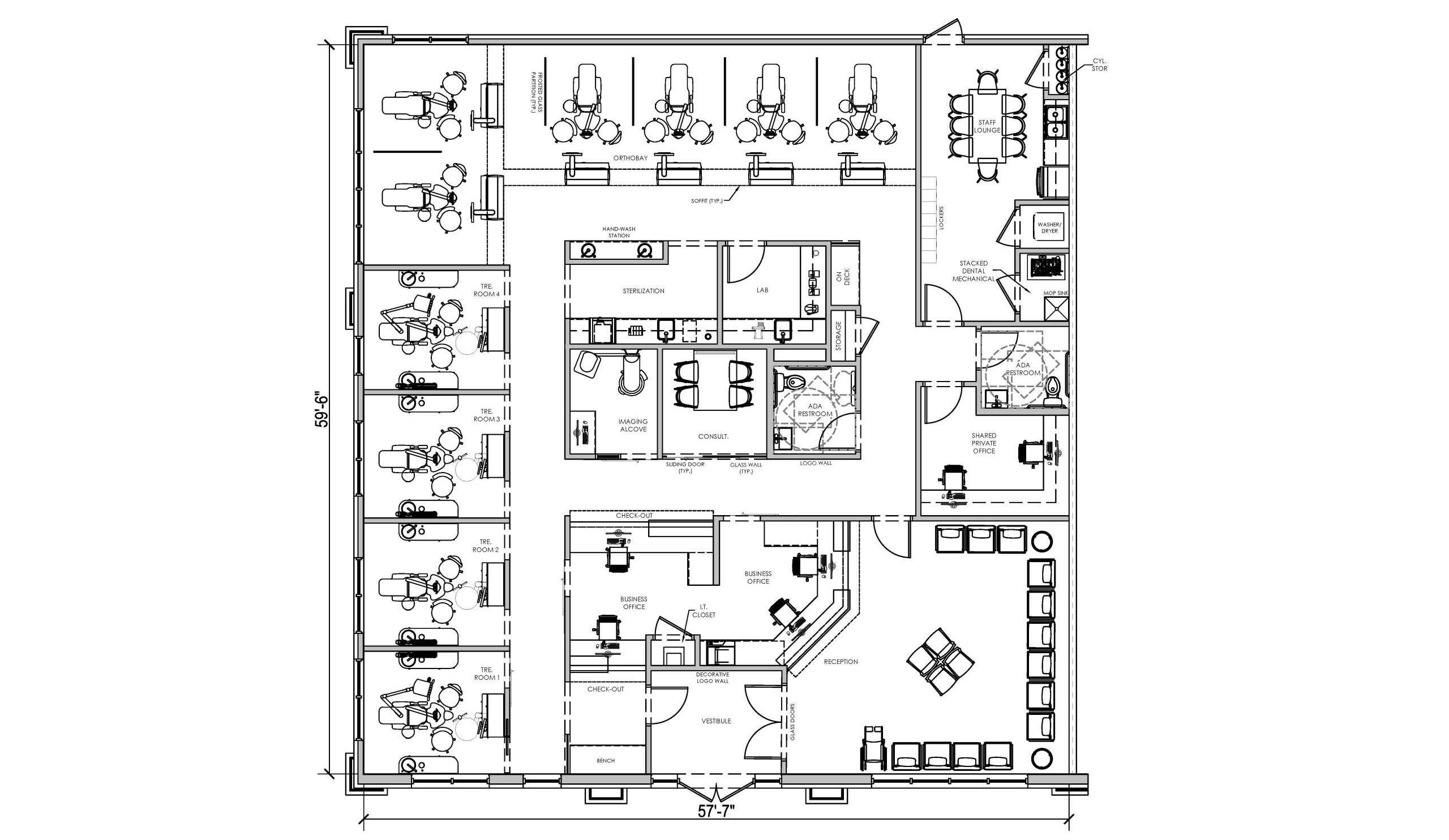 Public Zone
After entering the vestibule, the patient enters through the double set of glass doors leading into reception and waiting. The waiting room is large with ample seating for patients and guests. Behind the reception staff are the business office and dual check-out stations. There is no need for crossover between patients coming and going. The circular flow creates an efficient path for patients to travel within the practice.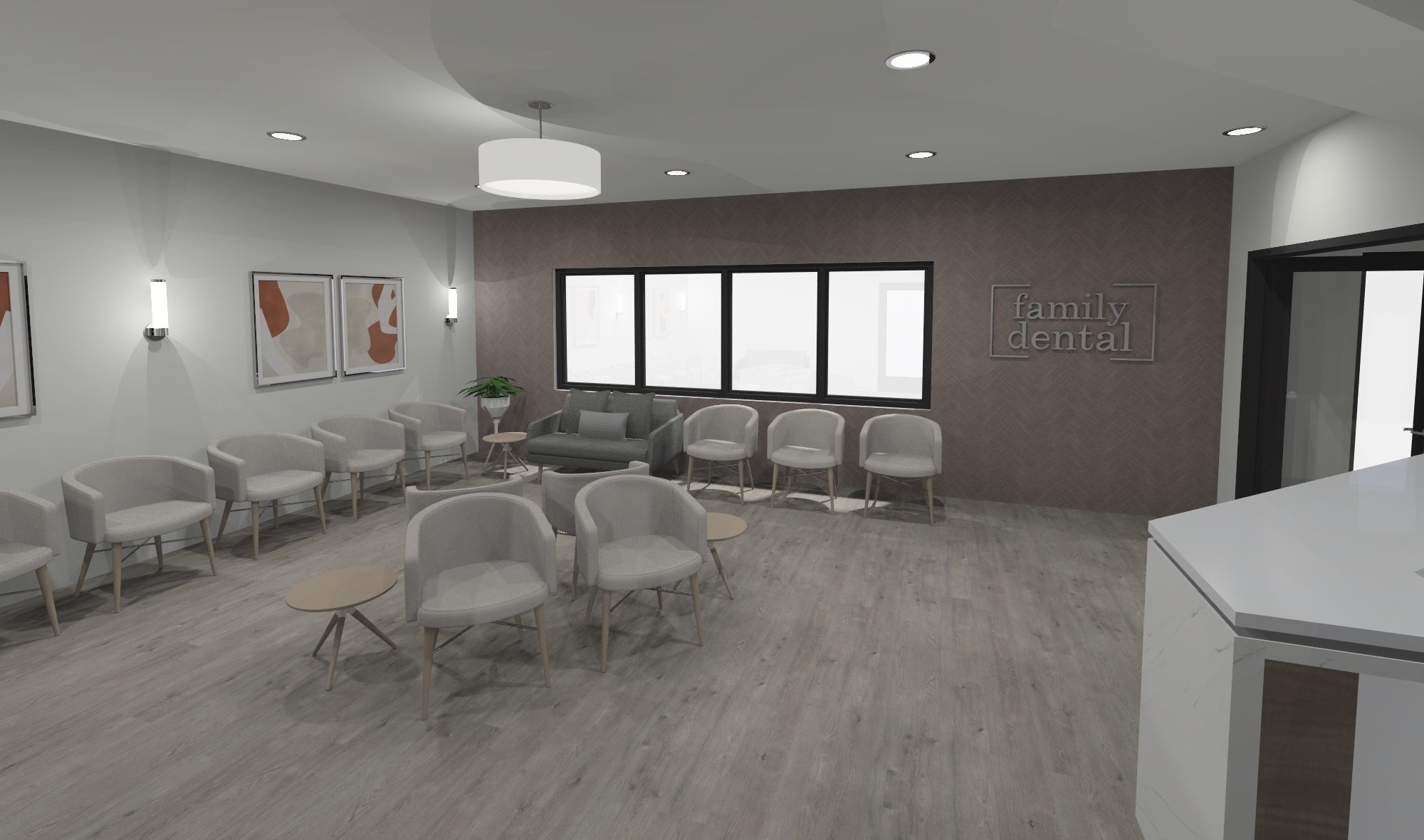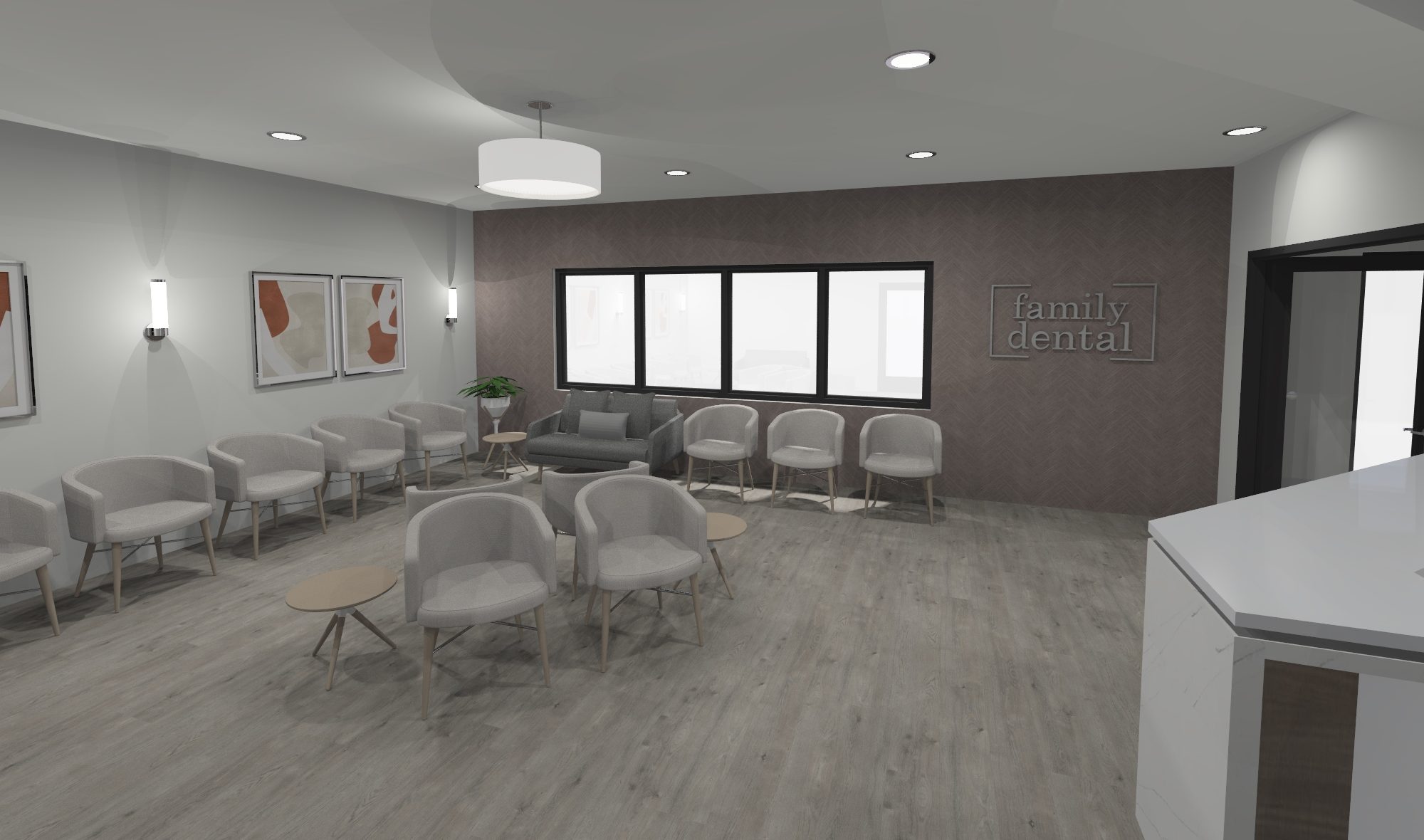 A consultation room with a large glass wall is located just through the clinical door and behind reception. The desk arrangement creates a conversational setting that some patients find more comforting. The typical executive desk and guest chairs can feel too serious and invoke anxiety.  Next to the consultation room is imaging. This placement is convenient for assessing treatment progression and planning.
Clinical Zone
To accommodate the general and orthodontic specialties, the treatment spaces are designed separately. However, the central support is completely shared. This includes imaging, sterilization, and lab. Additionally, the central support zone contains a hand washing station, an on-deck area, and storage. The general side is located on the left with four dual-entry treatment rooms. The end treatment room closest to the second check-out station is outfitted with doors for maintaining privacy from the hall. The ortho bay is located at the back of the facility, with each chair divided by a frosted glass panel.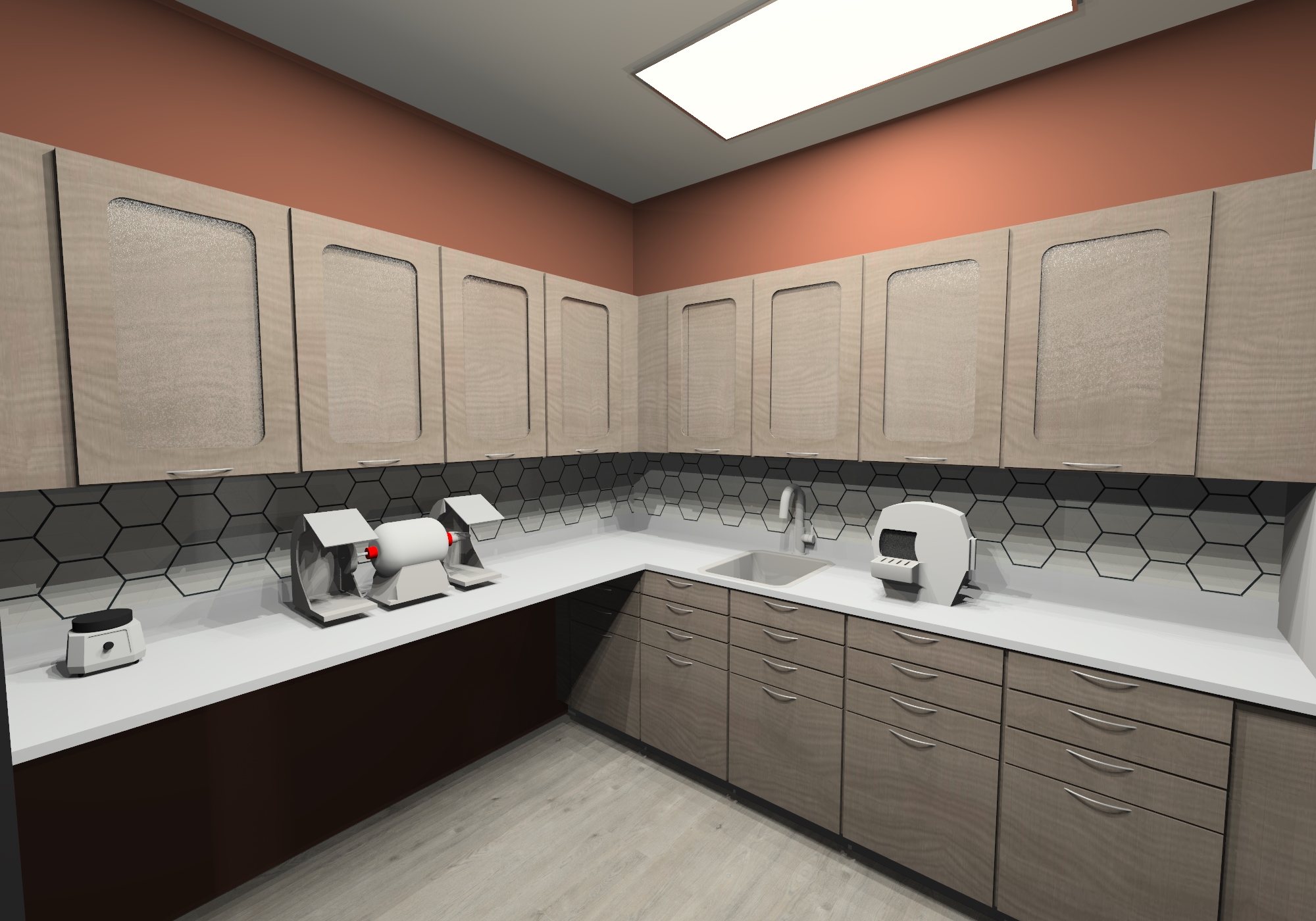 Private Zone
Lastly, the private zone occupies the right side of the practice. A private office and staff lounge are in this section with an ADA restroom in between. The staff lounge contains amenities such as laundry facilities, a kitchen, and a spacious table and chairs for breaks or team huddles.
The well-designed zones, large halls for enhanced circulation, and central support keep the office functioning efficiently. This practice has prioritized the comfort of its patients and staff to visit and work each day.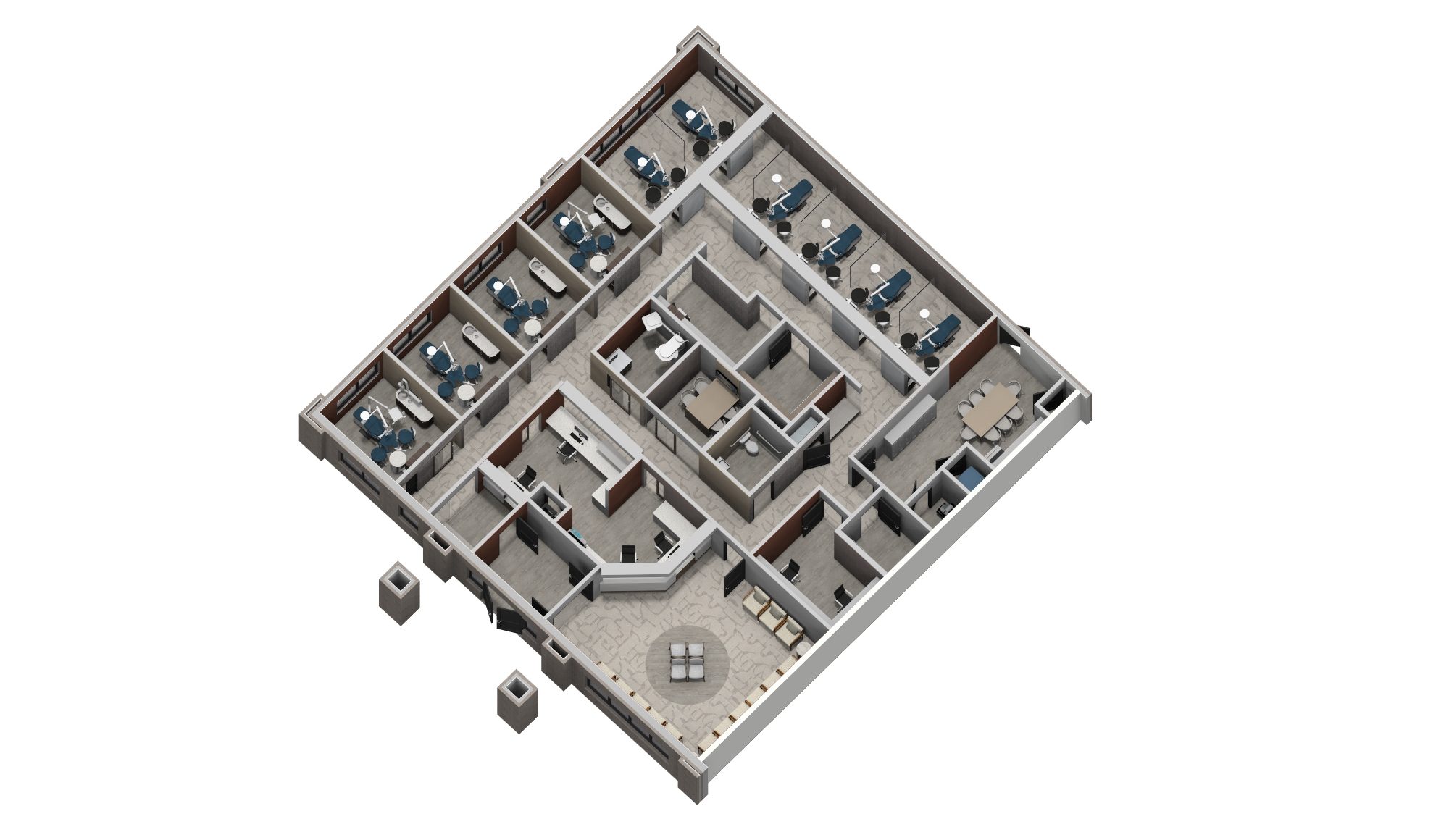 For more inspiration, check out our sample plan library. If you are looking for assistance in designing your practice, click the image below to schedule a free consultation with a Henry Schein specialist.