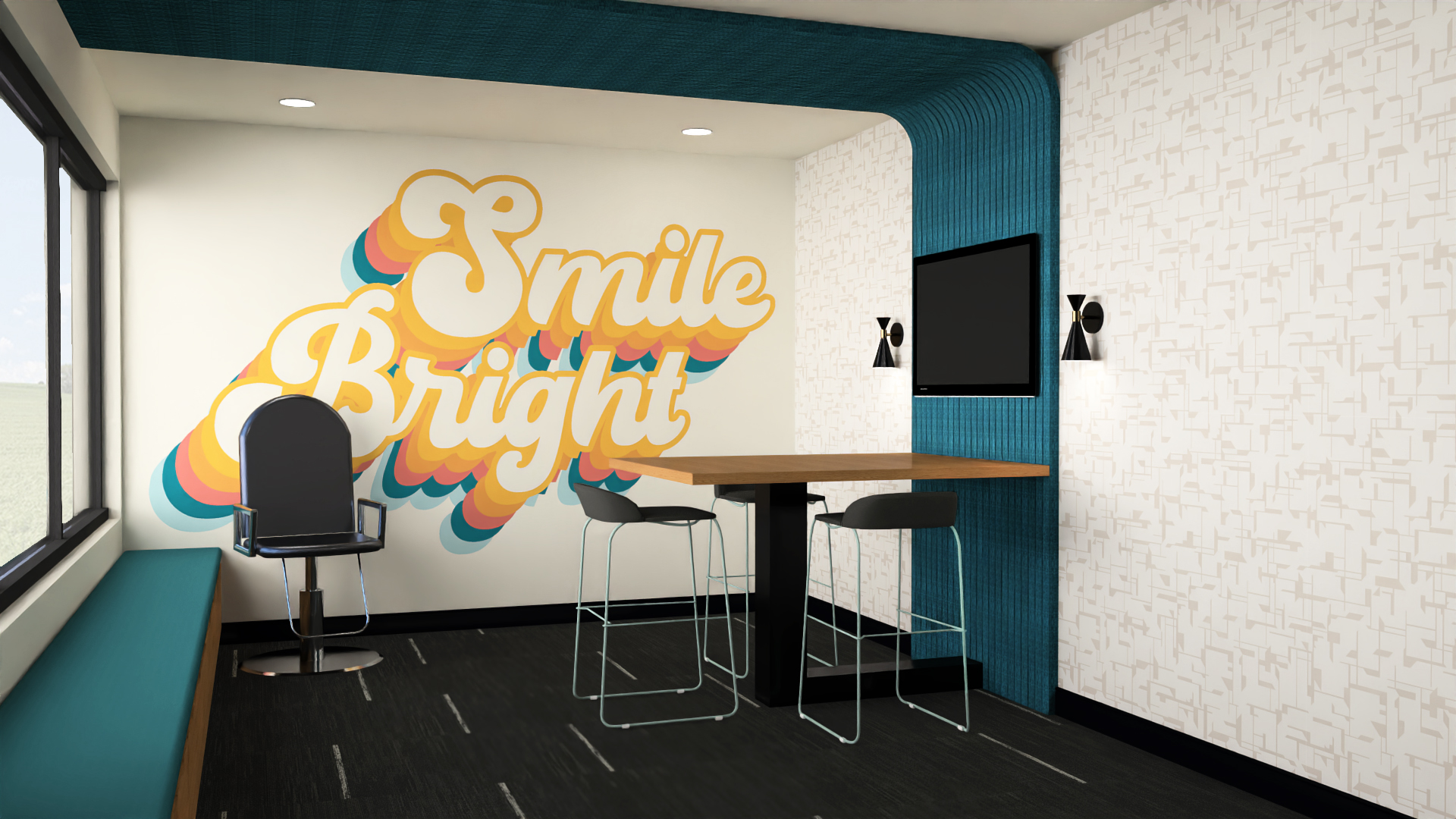 07 Feb

The Best Dental Multi-Purpose Spaces to Incorporate in Your Office

Every day our designers are asked to pull off what sometimes feels like the impossible: create a dental office that is comfortable for patients and staff while having the efficiency and productivity of an office twice the size. Oh, and make it look good! Design is a push and pull; you often have to give up something you want to get what you need.  Our designers have found some surefire ways to double down on purpose in critical spaces to get the best of both worlds. 
Consultation
Consultation spaces have been a hot topic in the dental design world for many years with doctors, designers, and field reps asking "are these even necessary?" While we do see the support for each side of the question, why not make them a necessity by building in additional purpose. 
Purpose 1: Casual Consultation
The stuffy office desk with a person of authority on one side and guest chairs on the other can be anxiety-inducing. This set up can make a person feel vulnerable as they wait for the bad news. Switching to a more collaborative style desk with every person sitting as equals may enforce that everyone has equal control and responsibility for their treatment plan. 
Purpose 2: Scanning and Photography
For offices utilizing intraoral imaging, scanning, or progress photography, building in a galaxy chair or imaging station may be beneficial in a closed-door space like a consultation room. This creates a private space to collect the images as well as a smooth transition to conversing about treatment planning or progress. The footprint is small, but the increased comfort and efficiency in blending these procedures can enhance the process of onboarding patients. 
Purpose 3: Knee-to-Knee Exams
If your practice has a high demographic of young families, creating a space suitable for knee-to-knee infant exams can be a great add-on to your practice. Incorporating this in a multi-purpose consultation room will not inflate square footage as much as designing for a separate room, and utilizing a larger room will allow the entire family to accompany the parent and little patient. Bench seating is a great versatile seating option and offers concealed storage.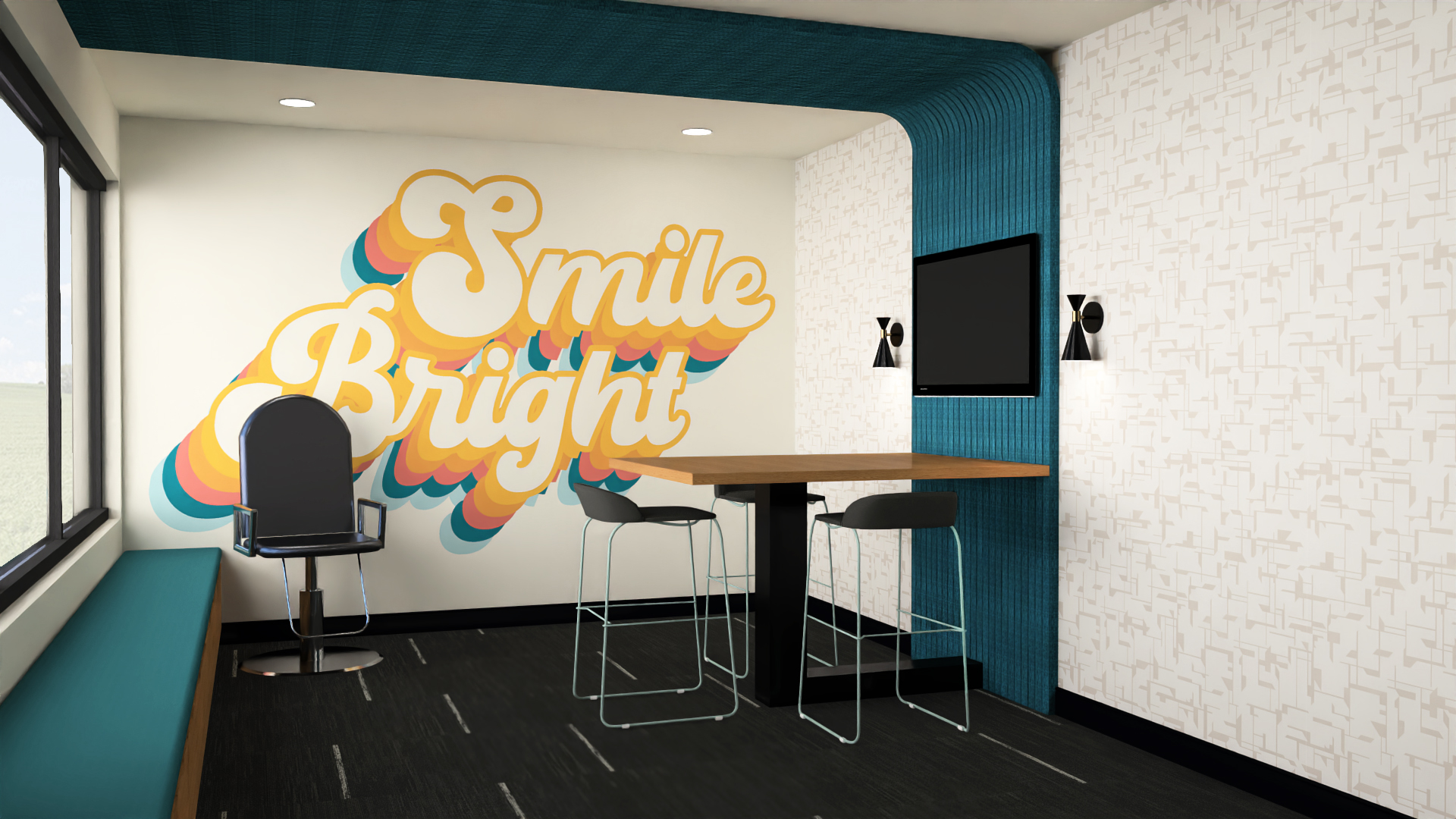 Amenities Room
To be on the cutting edge above their competitors, doctors are incorporating more than just dental services in their practice. Creating a flexible room to accommodate additional services can be a great solution. 
Purpose 1: Whitening & Aligners
While neither of these services is new to the dental world, creating a dedicated room for these services is a great way to showcase and market the availability of these services in your practice. Products like Reveal Aligners are great additions to a General Practice as it provides the patient with an alternative to expensive Orthodontic work, and negates the need for the patient to visit another practice. Pops of color or luxurious finishes help to make this space a must-see for patients.  
Purpose 2: Botox
The rise in visibility and popularity of these procedures make Botox a great option for dentists to add to their list of offerings. Whether administered by the dentist, or a visiting professional, creating a space separate from the main treatment rooms allows the practice to elevate the experience to spa-like luxury. 
Purpose 3: Hygiene
When the room is not being used for these additional amenities, a stream-lined treatment room is a great space for simple hygiene appointments.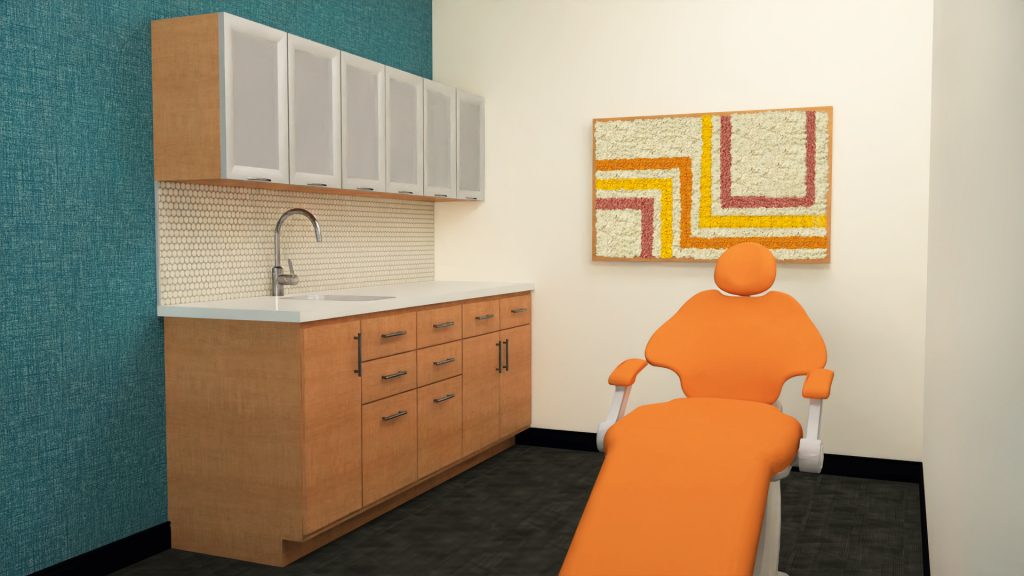 Treatment Rooms 
The layout of a treatment room most often comes down to the preferences of the doctor. However, the patient experience is just as important of a consideration as this is their main perspective within the practice. 
Purpose 1: Mobility
In a properly functioning practice, more treatment rooms equate to more revenue. However, compromising space to accommodate more rooms may be leaving out a key patient base. People that utilize mobility devices like wheelchairs, scooters, or walkers often encounter barriers to achieving proper care in facilities such as dental practices. If not all of your treatment rooms are spacious for such mobility devices, make sure to include at least one room with additional space for entering the room, transitioning to a treatment chair, and docking the equipment. Also, consider creating space for a caretaker or accompanying guest to sit during care. This could be within the room, or just outside if privacy is preferred.  
Purpose 2: Specialty Services
In the dental field, we are finding an increasing use of itinerant specialists within general practices. Accommodating specialists in a general practice not only provides convenience to patients, but also helps provide additional care that may not have been as accessible to patients if specialty clinics were too far away. Depending on the procedure, a room with additional space or set up differing from the typical general room may allow a more ergonomic and efficient flow for these specialists to work. Creating a flexible space and making connections with specialists can help market your practice and provide elevated care to your patients. 
Purpose 3: Family Treatment
If you have a large demographic of young families, it is likely you know the struggle of having children zooming around the practice. Parents often have to split up to manage those in treatment and those out, or if there is only one caretaker present with multiple children, it can be a struggle for both the parent and doctor to focus on one child at a time. For these cases, we recommend creating family pods. This could be a private bay with a movable partition between or neighboring rooms with pocket doors as pictured below. 
Purpose 4: Consultation and Workspace
As a doctor's preference, if a dedicated consultation is not a priority, building seating in a treatment room may accommodate a number of solutions. This could be a bench, flip-down table, or small workstation for the doctor to sit on the same level as the patient, or allow the patient to move from the dental chair to speak with the doctor. 
Staff Spaces & Connection Spaces
It is important to treat your staff with the same level of care as your patient. Creating functional spaces for staff that also support the practice is a great way to build these amenities. The image below is a great example of creating rooms off of a staff lounge that is accessible in both the private and public zones. This is a great setup to harness the dual functionality of these spaces. 
Purpose 1: Staff to Staff 
The staff lounge is a key space for staff to take breaks, congregate, and connect with their fellow members. However, it may not always lend itself to private conversations, if necessary. Creating a small meeting space allows staff to connect one on one in a private setting. 
Purpose 2: Staff to Patient
Small, non-specific meeting rooms are also great spaces for staff and patient conversations. This could be consultation, education, financial conversations, or reappointment. These may alleviate the need for individual private offices, consultation rooms, or check-out stations. 
Purpose 3: Teledentistry
Teledentistry is a great solution for expanding access to dental care. Not only does teledentistry save the patient time and money, but it also allows the doctor to more accurately assess a problem than over the phone and suggest care or medicine for non-emergency problems. Incorporating a quiet, private space to conduct these meetings creates a better experience for both the doctor and the virtual patient. 
Purpose 4: Itinerant Specialists
Similar to a treatment room, itinerant specialists will also need a proper space to work when not with the patient. Utilizing a flexible office room offers a private space separate from the staff lounge for the doctor to operate for a day while not greatly interrupting the flow of the office.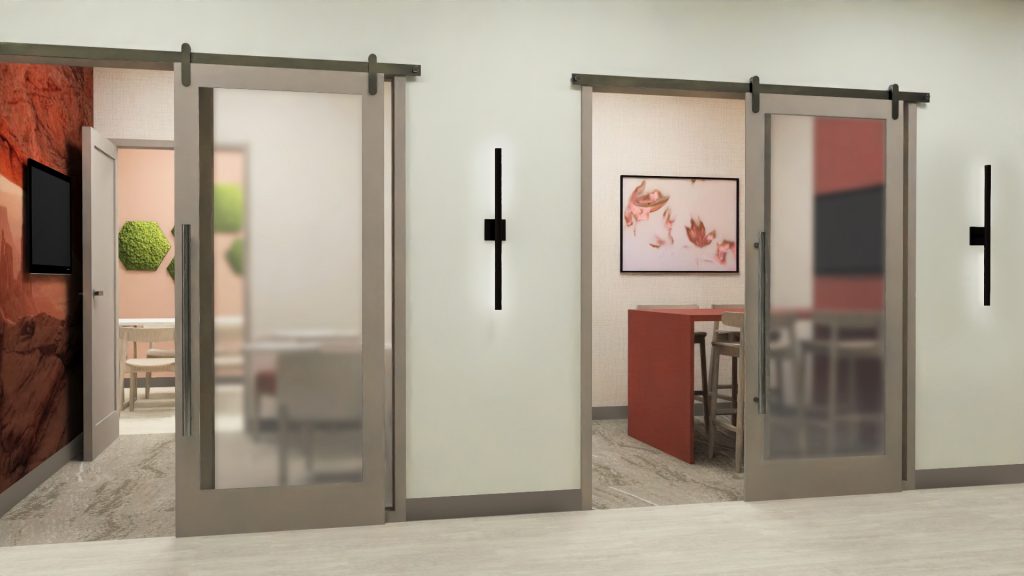 There are so many flexible solutions to choose from, it is important to reflect on the exact needs of your practice. Consider what works for you currently, and what could be improved from either a patient or staff perspective. If you would like to talk about design options for your space, click the image below to be connected with a representative in your area. 
and for more design inspiration and trends, check out our design portfolio.