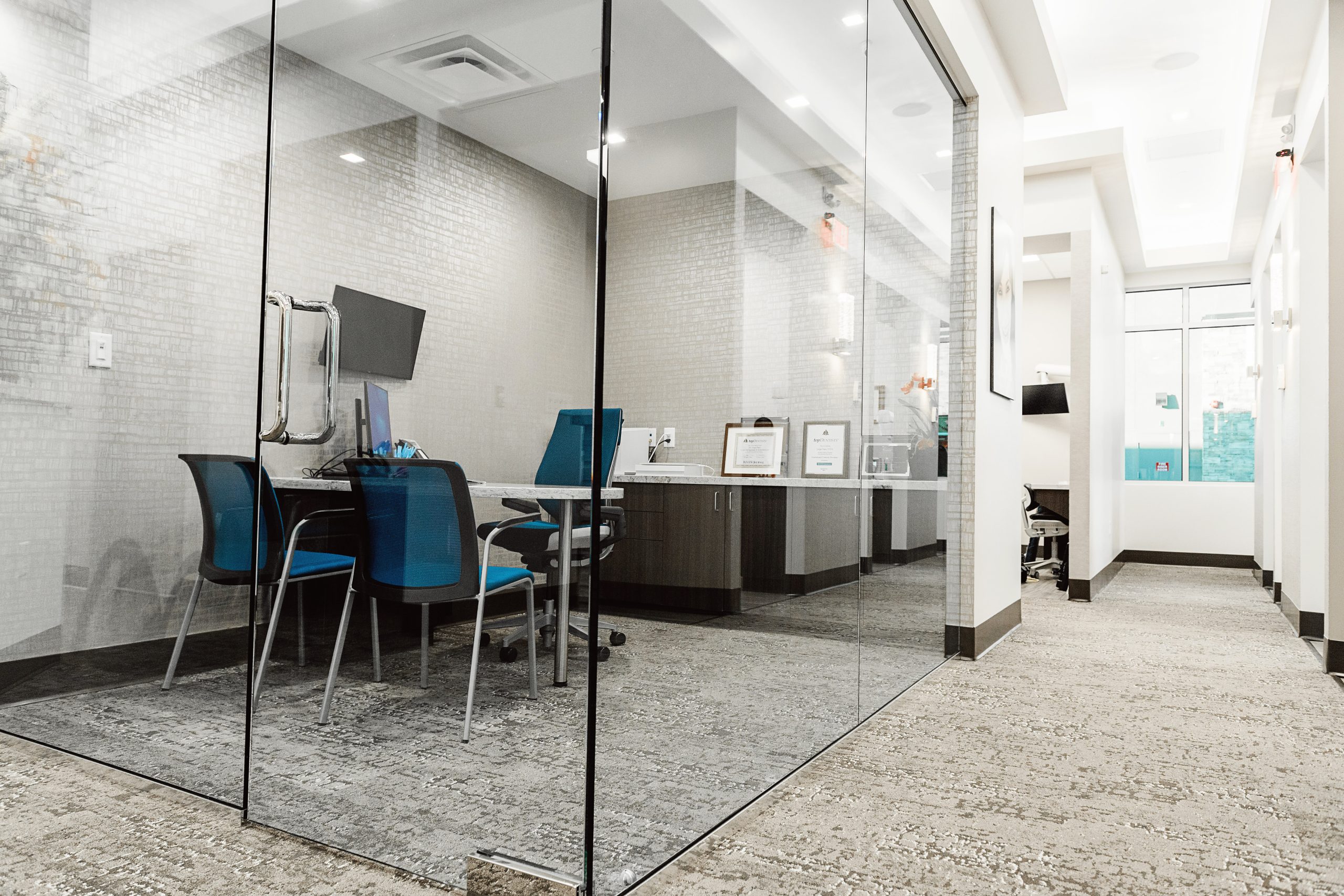 16 May

Creating an Open Feel in a Small Space

Often our designers are given small- scale plans and asked to make the most of the footprint. Here are a few ways to make tight space appear bigger both through space planning and interior design. 
Glass Walls
Glass walls are advantageous because they can serve as a partial divider between spaces, let in more natural light, and deceive the mind into believing a space is larger by elongating the depth perception of the combined spaces. Glass walls also present the opportunity to showcase technology in the office. Frosting is also a great option for maintaining some privacy or incorporating practice branding.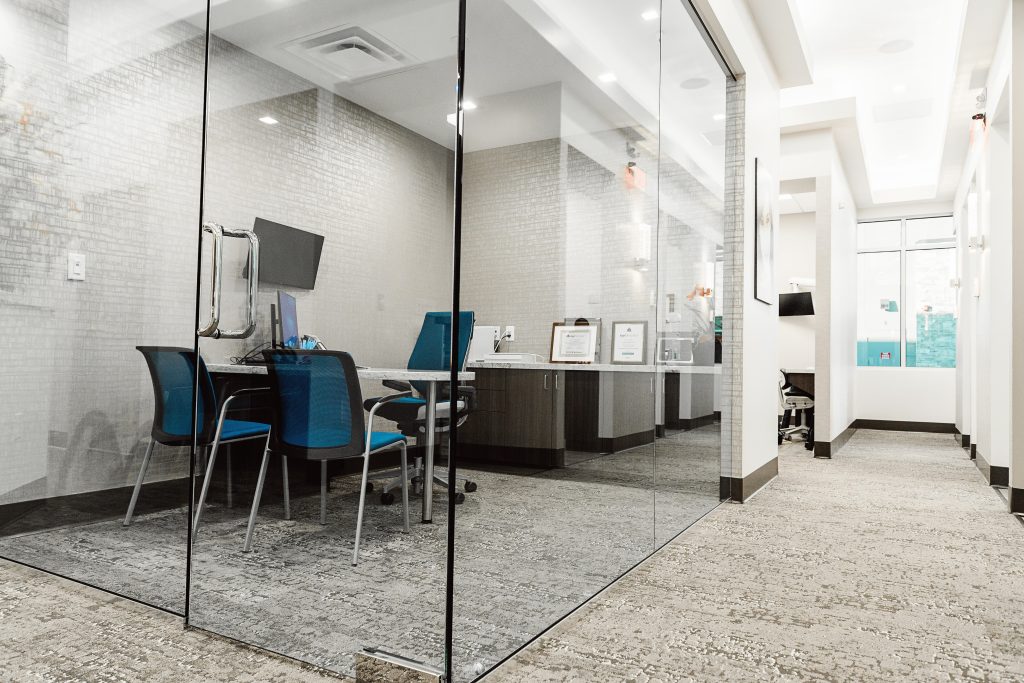 Halls
Maintaining the widest hall possible in a tight space is not only helpful in avoiding a cramped feel, but also necessary for designing an office to function efficiently. Thirty-six inches, or three feet, is typically the bare minimum to meet code, but staying closer to four feet is ideal for the flow of patients, staff, and travelling technology. It is important to consider proper circulation with distinct and clear channels of travel to help minimize bottlenecking.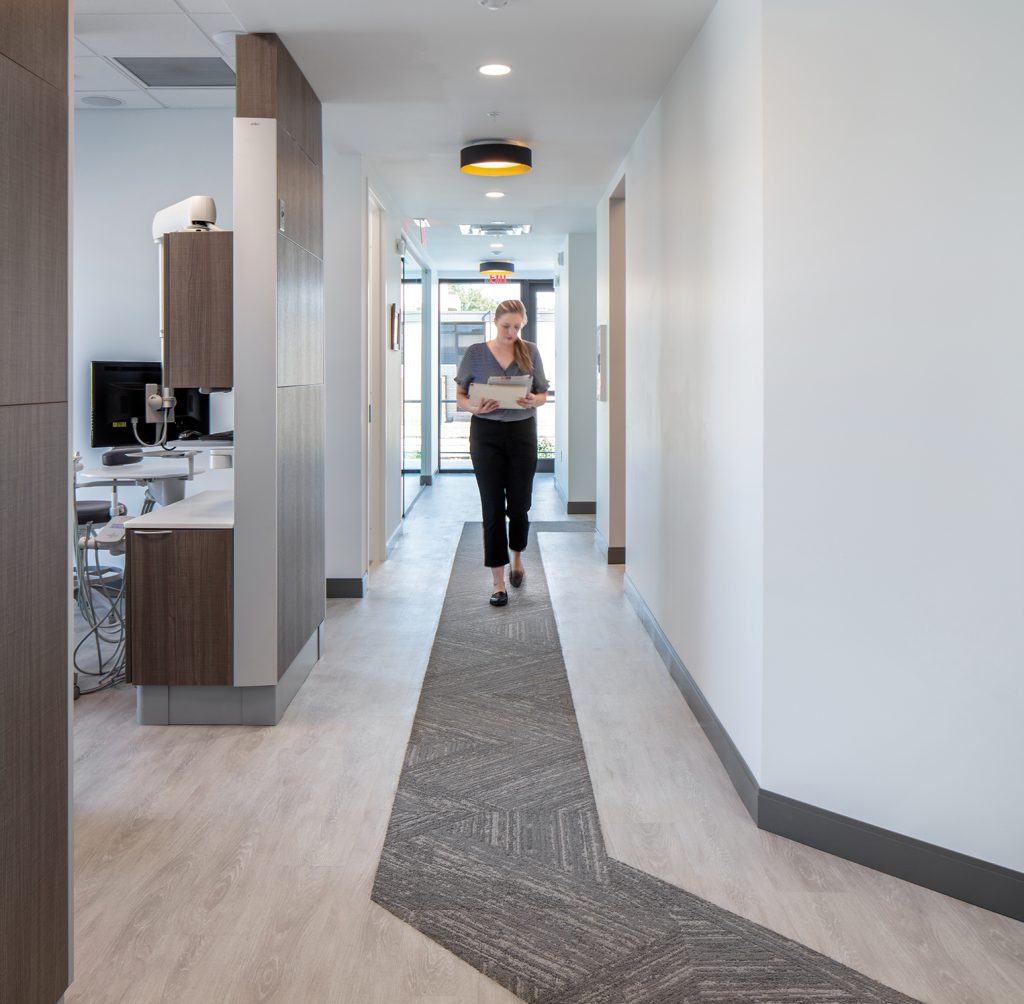 Doors/ Passageways 
Eliminate doors where it makes sense. Closing off every room will make the space feel tighter. Although certain rooms will require them for additional privacy, if there is a chance to swap a door for a cased opening, this is an excellent option to maintain an open feel. If hallways and rooms are tight, door swings are also a concern for proper accessibility. Sliding doors or pocket doors are a great alternative.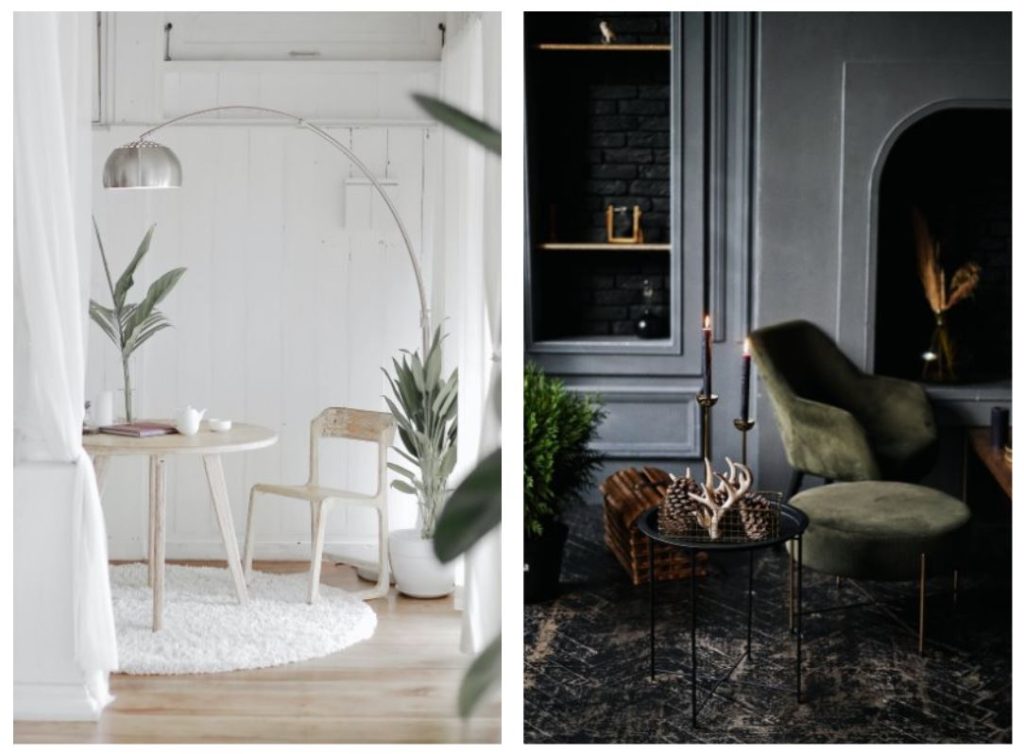 Monochromatic Color Scheme
Whenever designing a small room, people are often afraid to stray away from white and bright. However, white is not the only color to apply to a small space. It is more important to limit the amount of color you introduce into space. Like too much décor (also referred to as clutter,) too much color will feel like there is too much distraction in space, making the room feel closed in. By sticking with a monochromatic color scheme, either light or dark for the more adventurous and moodier, you limit the amount of focus being pulled throughout the room.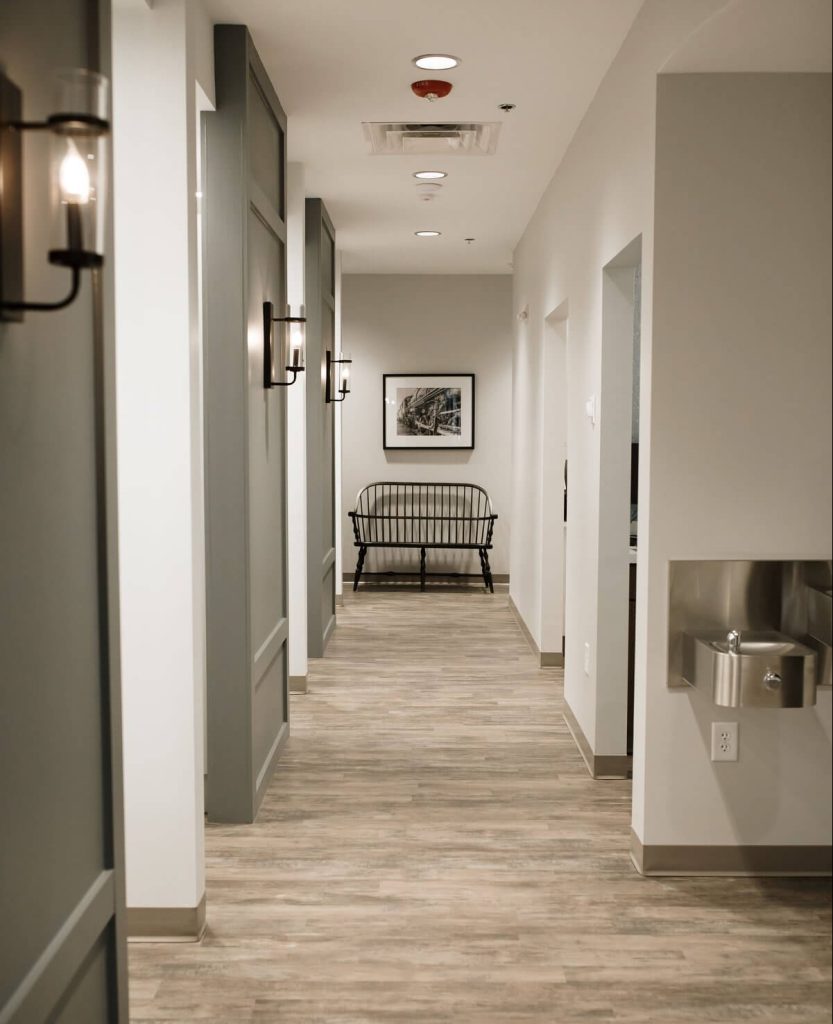 Continuous Material
Similar to color, too many materials in a space break up the focus and create more visual clutter. Solutions to consider include installing one continuous flooring throughout the space and utilizing the same laminate for a worksurface and cabinet face. When selecting your materials, reserve high-contrasting materials only for a few key focal points.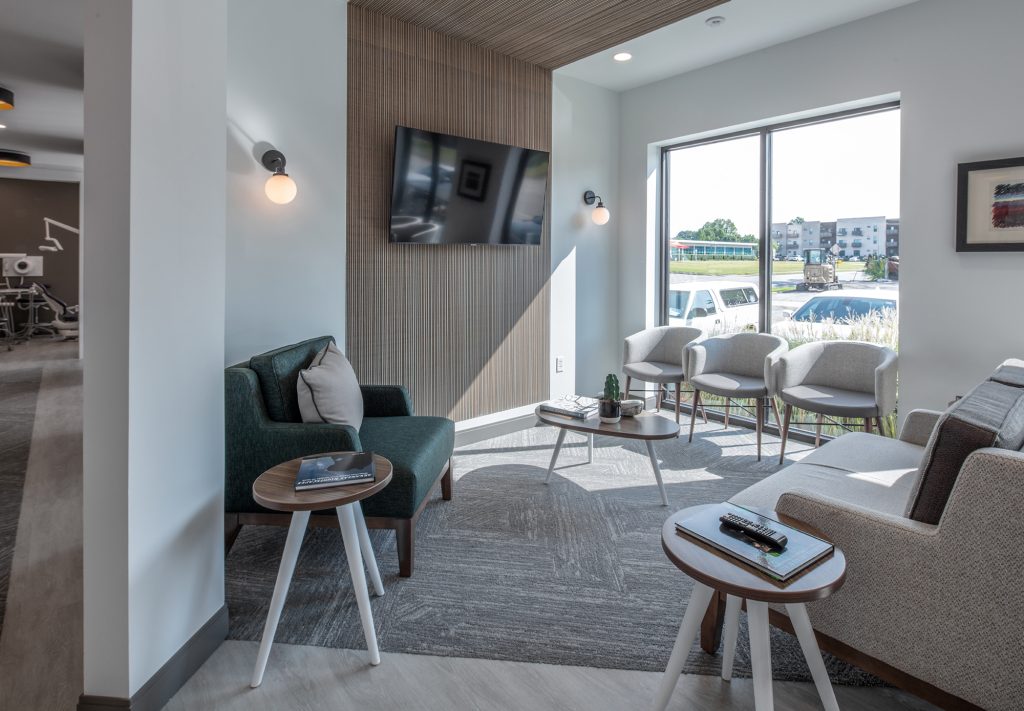 Furnishings 
Do not over-furnish or over-decorate in a tight space. Keep it simple with the necessities and a few statement pieces. In smaller spaces, you will need to be more selective of what you chose to incorporate into your office if your goal is to ultimately make the space feel bigger. Block out furniture locations before selecting to make sure they will properly fit in your space. Less is often more. Avoid packing the space with a tight row of seating. If seating is a concern, consider adding auxiliary benching to maximize space without adding more bulk.  
Are you struggling with designing your small space? Click here to connect with our team for a design consultation.