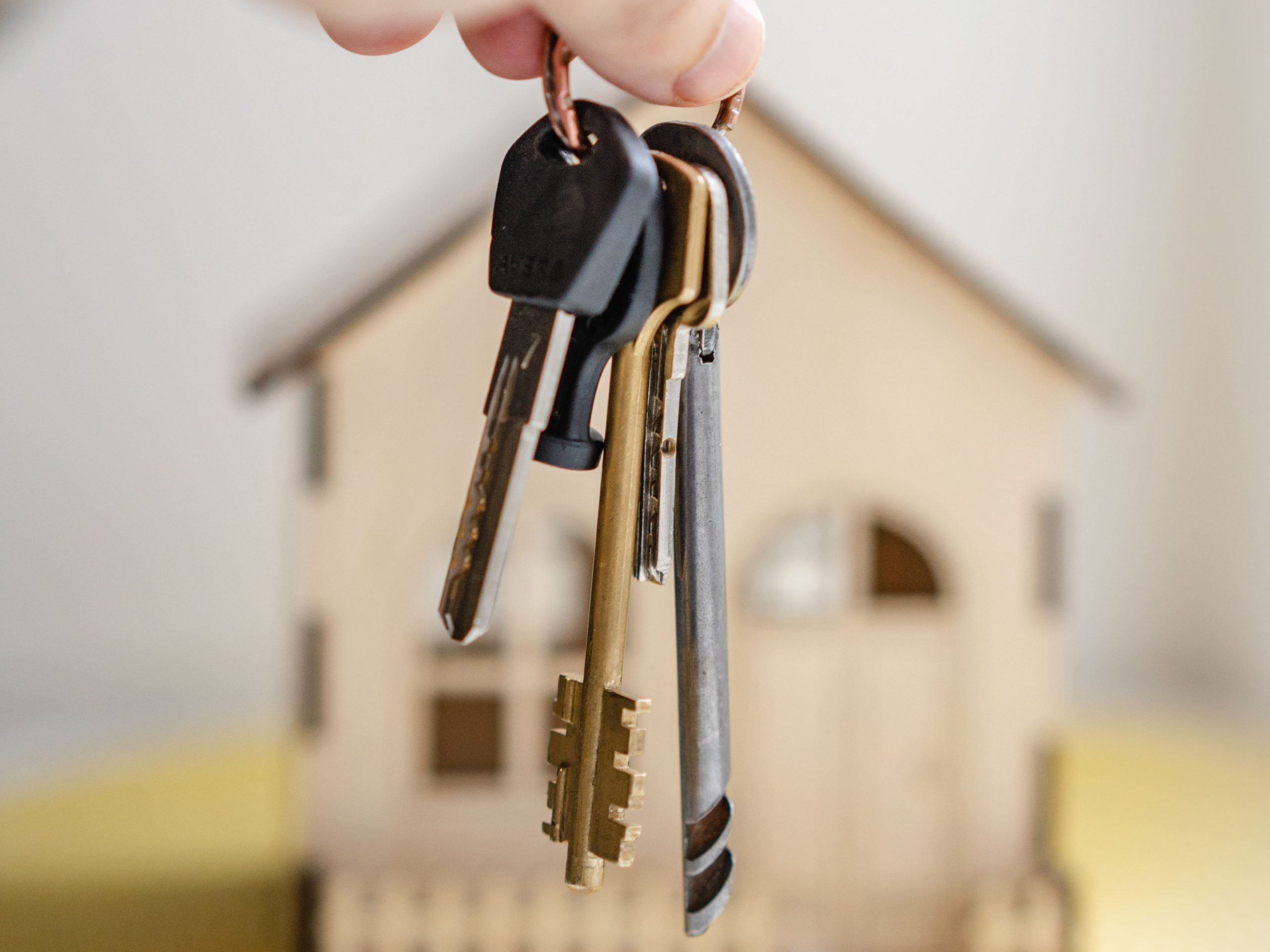 17 May

New Practice Start-up: What You Need To Know

The journey to opening a dental office can be overwhelming which is why it's important to choose and work alongside a team that you can trust. Whether you chose to work with Henry Schein or another company, it is important to find a team has your best interest in mind and is just as passionate about the project as you are. Also, look for someone who can provide expert guidance while showing a willingness to collaborate with your selected project team.

Gathering Information and Resources
There are many decisions to make and factors to consider when planning a new practice. The most important first step is to identify your main goal and the overall mission of your practice. What is this new space going to allow you to achieve? Perhaps it is to see more patients or to bring on an associate or partner and free up your personal calendar. A first practice could also serve as a stepping stone to the next, bigger space. Next, who is your key demographic? Knowing the ideal patient you are looking to treat will identify much more than location; the services offered, and therefore the size of the practice, layout, design aesthetics, and branding will all be based on this key distinction. However, this ideal patient will not be your only patient, so think about how you may plan for a wider variety of patients than just that single user.
Think about your previous clinical experiences and ask yourself what you'd like to emulate in your new space. This will help you evaluate a location based on size and potential flow and function. Other location-based considerations include available parking for your patients and staff, visibility to the main commuter path, accessibility to the building, neighboring businesses that will either attract or ward off potential patients, and lastly, the aesthetics. Also consider what you'd like your practice to look like 2, 5, or 10 years down the road. Will you be able to grow in this location, or are you planning to move or have a satellite office? If moving, factor this into your design decisions especially when it comes to dental equipment, millwork versus furniture, or high-investment statement installations.
Lastly, identify your financial needs. We recommend utilizing dental-specific lenders as they are familiar with the distinctive financial needs and flexibility of a dental practice. At Henry Schein, we offer financial service support for virtually any area of starting, owning, and acquiring a dental practice. Click here to for more information on how Henry Schein Financial Services can support you.
Identifying your business plan, design needs, gathering your project team, and finding a location is the most undefined in that it can take anywhere from 1 month to 4 months, and beyond. While this can be disconcerting, the more organized and prepared you are ahead of time will allow you to move on a property when the time comes.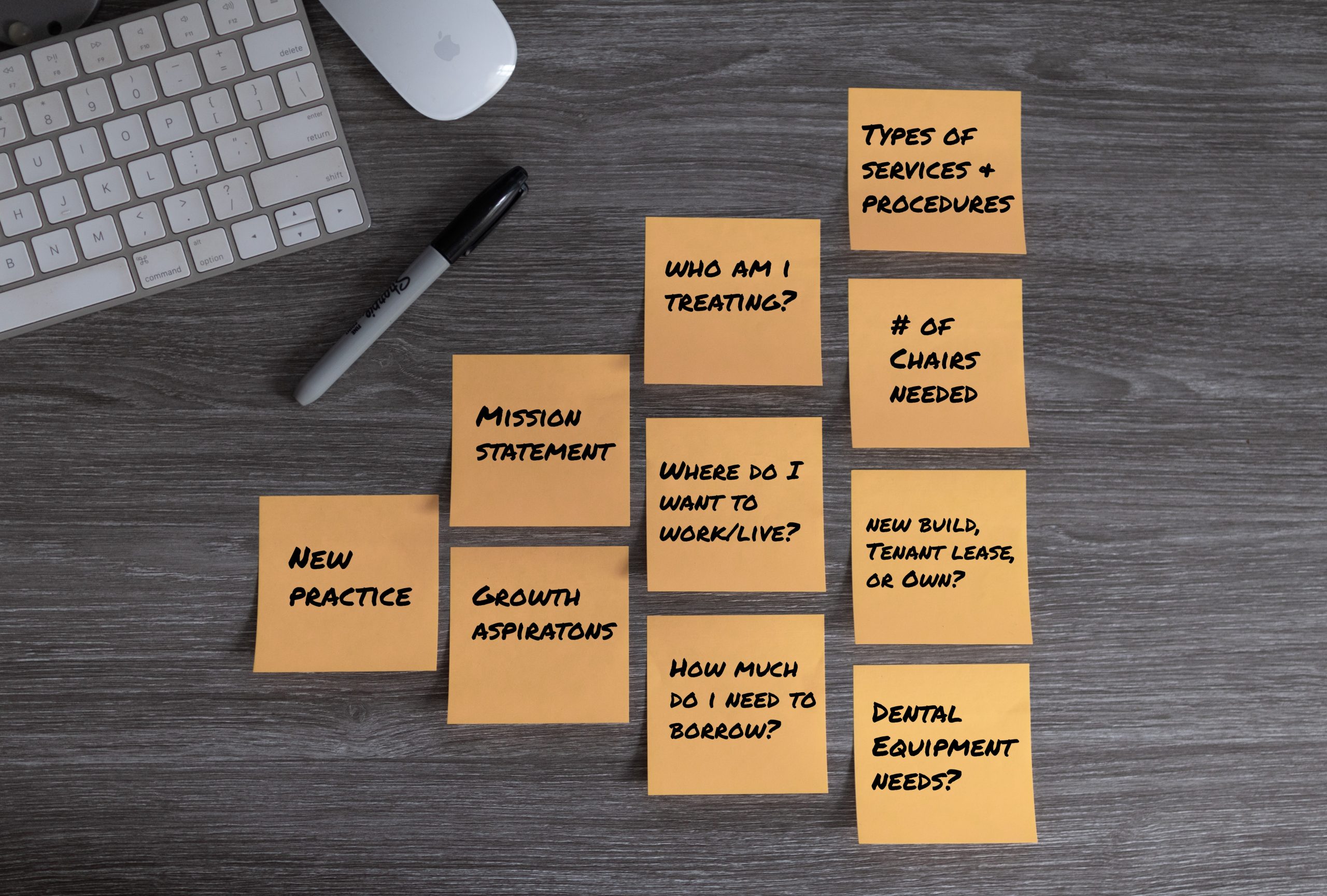 Design
Like lenders, we highly recommend utilizing a design team that specializes in dental design. This applies for both space planners (layout) and interior designers (material finishes.) Dental is unique in that it is a blend of medical, retail/sales, and hospitality design. To boil it down, you don't shop when your leg is broken, but someone could put off seeing a dentist about a cracked tooth if they do not find the office welcoming.
If you are leasing or purchasing an existing space, a test fit can be a lifesaver when deciding on a space. After having an initial conversation about your workflow aspirations, your design can make a simple layout with general room sizing guidelines to provide a preliminary idea of the space in a short turn-around time. While this most likely will not be the exact layout, it will allow you to imagine how the space will operate or areas of growth.
Once you decide on a space, the official design phase can begin. The design phase will typically take around 6 weeks, but this will depend on the designer having pertinent space information as well as a clear list of needs and wishes from you. Being upfront with this information will likely reduce the number of revisions needed later. An expert design team will be able to blend your wishes with industry standards for function, efficiency, infection control, and profitability at resale.

Once the design is near completion, consider consulting with an interior designer for selecting the finishing pieces. You will want to specify all commercial grade products in your practice as these will be able to withstand high traffic of both people and equipment, and the rigorous cleaning procedures required in a medical space. An experienced interior designer will also be able to recommend appropriate products and finishes for both your budget and branding goals.
Documentation
Continuing through the process, once the floor plan and equipment selections are near completion, the bidding and permitting phase will begin. During this phase, final decisions regarding contractors, architects, and builders will be made if they have not already been finalized. This phase timeline can vary based on location and can range anywhere from 8-16 weeks. As mentioned before, bringing in a dental-specific partner as a project manager can help streamline this process by making local recommendations while offering realistic expectations.
Construction
As you move into the final stages of the building process, construction should be underway. This is a great time to iron out some of the finer details relating to practice management and marketing. Build a presence in the community and online through social media posting and attending local business events. Now is the time to also build your team and establish new habits. This is a very important and exciting time in a dental practitioner's life, but before you set an official opening date, give yourself an opportunity to work out any kinks. This should also include time for equipment training and a soft opening with your friends and family. After you have completed these steps, it is time to open up and celebrate!
Thinking about a new practice build? Click the image below to schedule a complementary practice design consultation with a Henry Schein Equipment Specialist.