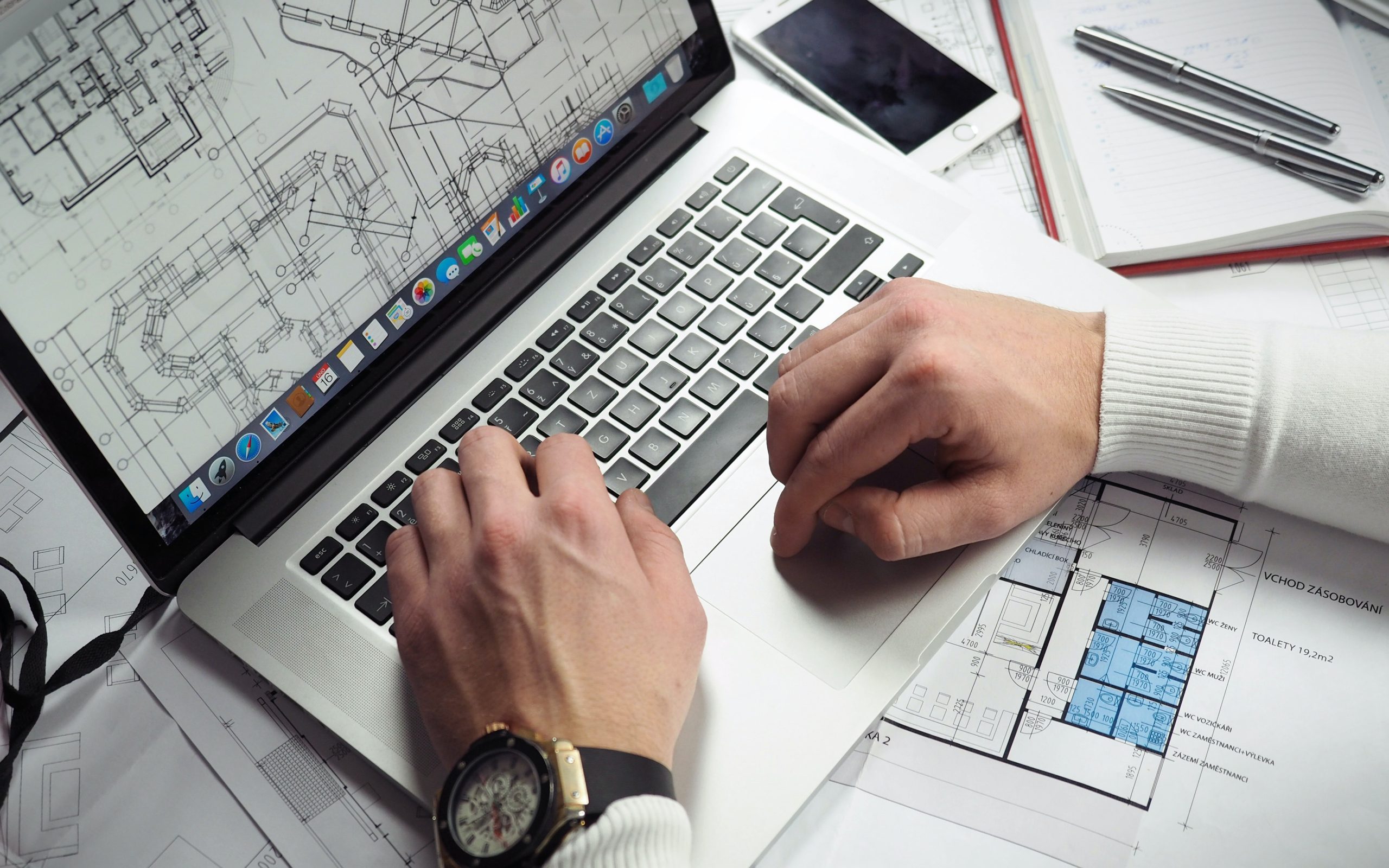 21 Jun

Behind the Scenes: Laying out a Floor Plan

Many new and seasoned practitioners often struggle with understanding if a tenant space is right for them, or how to create the best layout within the space. Luckily, interpreting usable square footage, determining size, and locating adjacencies for the best efficiency is second nature to our designers. If you are looking to sketch out your own plan, or want to better understand our work, below is a behind-the-scenes look at how our designers approach a new design.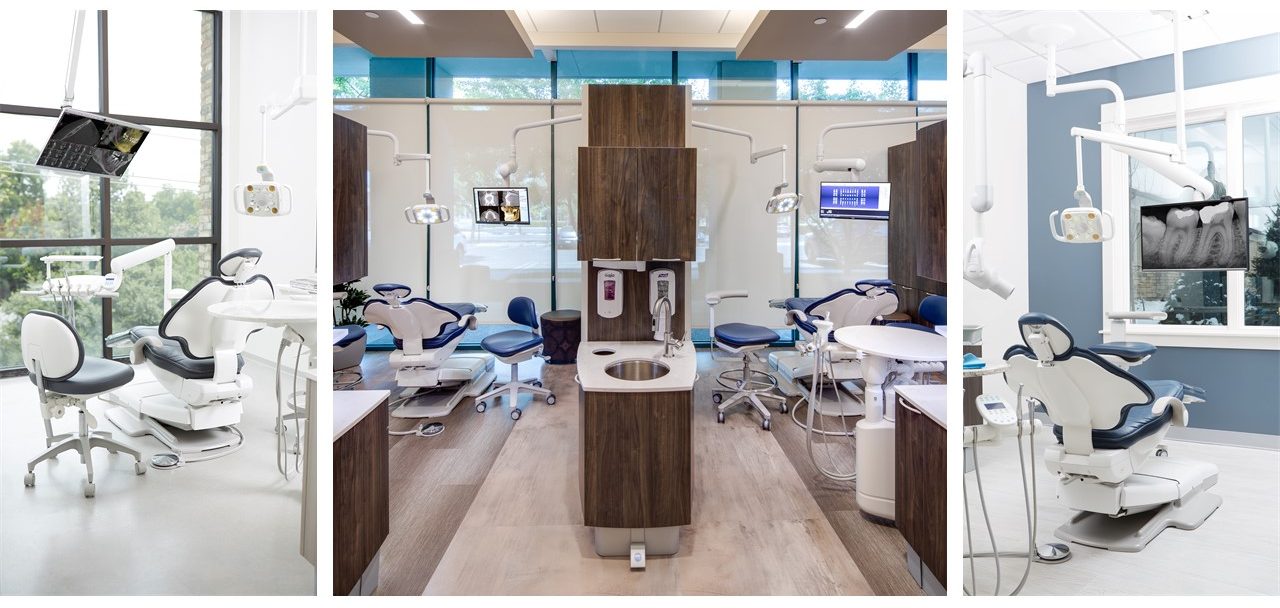 1. Treatment Rooms
It is probably a no-brainer that our designers prioritize the number and layout of the treatment rooms first. Not only is this the lifeblood of your practice, but the layout, orientation, and design also impact the patients' experience. For this reason, it is important to let your designer know how many treatment rooms you are looking to accommodate, either exam or hygiene, and the style of room, closed, semi-private, or an open bay. It is also important to know the number of doctors, assistants, and hygienists that will be operating in the practice. This provides an insight into treatment as well as the rest of the clinical and staff spaces to lay out later. If your space has windows, a designer will also try to take advantage of the natural light.

2. Sterilization and Lab
The second most important to the treatment rooms is the treatment support spaces, specifically the sterilization center and the lab. The sterilization center ideally is as centrally located as possible to all treatment rooms. While this is up to the doctor's preference, we do highly recommend having two openings for sterilization for a dirty-to-clean flow. If space allows, a bulk storage and ordering station will help to streamline staff processes and organization.
If you plan to perform in-house lab work, it is crucial to inform your designer of the potential equipment you will be utilizing. With enhanced opportunities for same-day dentistry, labs have quickly become the most expensive investment per square foot, so space is premium. Appropriate counter space for this equipment, storage, and workspace varies by office and specialty, so discuss with your design team what you are looking to accommodate now and have an idea of what this may expand to in the future. The last thing you want is your lab to be an afterthought when trying to expand your service offerings.

3. Imaging and Consultation
Like treatment, the placement of imaging can highly impact the efficiency of the practice in moving patients from waiting to treatment. A poorly placed imaging alcove can halt traffic and create bottlenecks. Our designers often place this in conjunction with consultation if a practitioner is including a designated consultation space to streamline new patient procedures and utilize the technology as a showcase for the practice.

4. Reception and Waiting
Once the main clinical spaces have been allocated, the front patient zone is the next priority. Including an appropriate number of waiting chairs, housing the necessary number of staff at the business desk, and allotting space for a nearby patient restroom are the main pieces of the puzzle for our public spaces. A business manager's or financial coordinator's office is based on doctor preference. The waiting space can differ by specialty or practice procedures in booking appointments and turning over rooms, so the desired size of your waiting space is another area to discuss early on with your design team.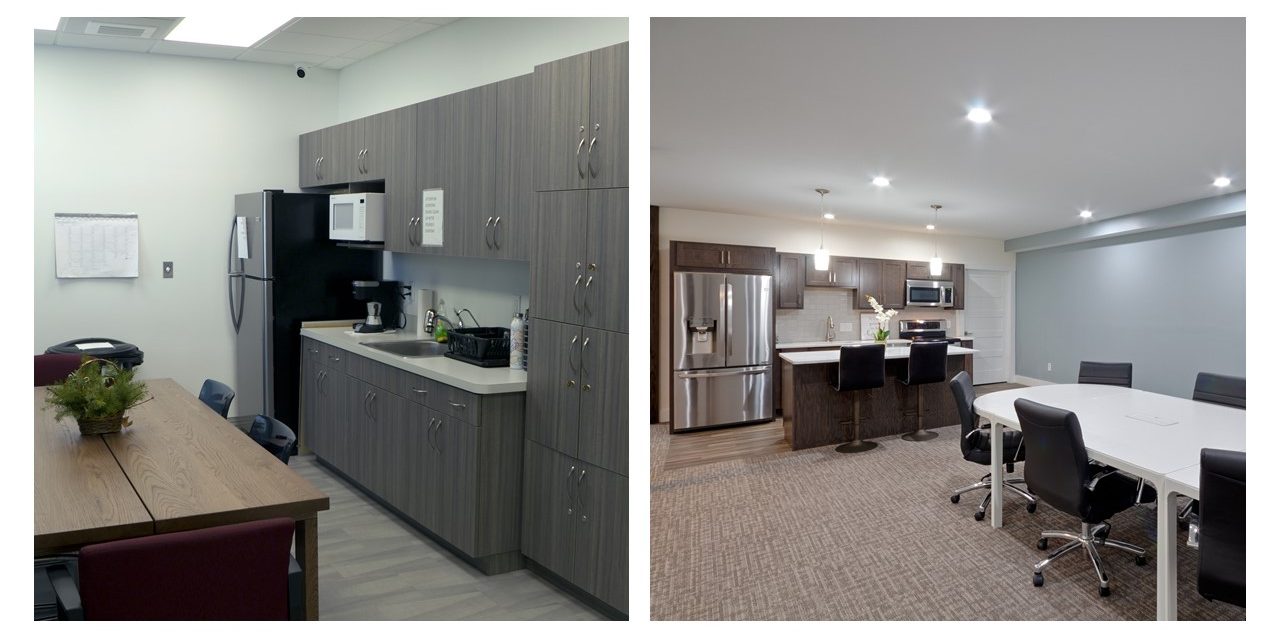 5. Staff Only Zones
The last major block of space to design is the staff and doctor spaces. This includes the staff lounge, private offices, staff restroom, and dental mechanical. While this is often the last space a designer lays out, it does not mean that it should be an afterthought. We highly recommend including additional staff amenities like lockers, laundry facilities, off-site laundry storage, changing spaces separate from the restroom, or even a staff workspace that can operate as a phone booth, nursing room, or auxiliary workspace for outsourced, traveling specialists.
For more design inspiration, check out our sample plan library.
Are you are looking for assistance in designing your space? Click on the image below to schedule a complementary practice design consultation with a Henry Schein Equipment Specialist.