28 Jun

Receiving Your Patients with Style: Which Trend is Right For You?

Your reception is a patient's first interaction point in your office. The way you intake your patients can have a significant impact on the overall experience. When planning your office, how do you select which dental reception trend is right for you?
Traditional:
As the staple in dentistry design, we don't see this reception desk style going anywhere. A traditional desk often acts as the central hub for all front office support including check-in and check-out staff, the business manager's office, and support cabinetry and storage. The footprint may be larger, but the space functions as a flexible space. However, if this space is squeezed into too small of a space, it can disrupt the flow and become more of a pain point in the office. Allocating the right clearances around cabinetry, seating, and entrances is imperative to creating a functional front office.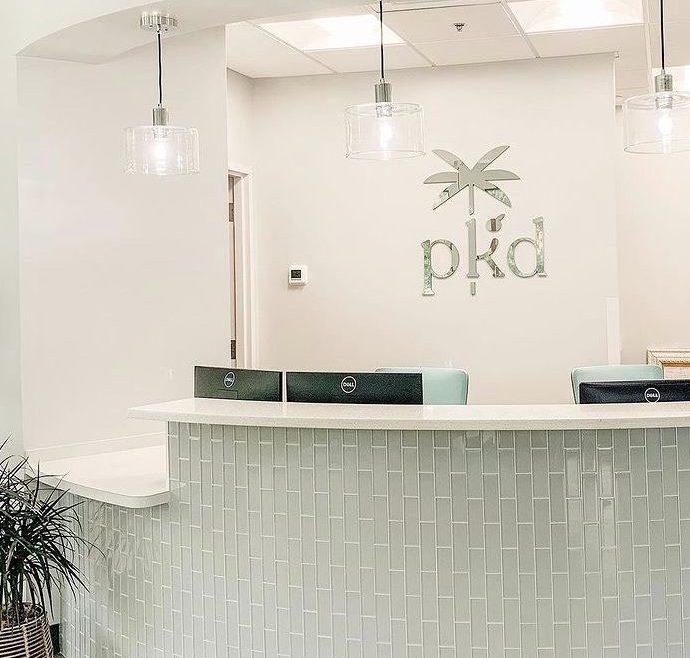 Concierge:
Raising in popularity is the concierge-style reception desk. This is typically found in hotels, spas, or other hospitality environments. This set-up provides a more clean, modern look and allows the receptionist to move from behind the desk and into waiting if needed. This can provide a more personal or VIP experience. In this image, the concierge desk was implemented in pediatric practice. Putting a smaller barrier between staff and children coming in for treatment can alleviate anxiety and create a more informal connection between staff and young patients. Due to the small footprint, these desks are best utilized in paperless offices due to the limited storage.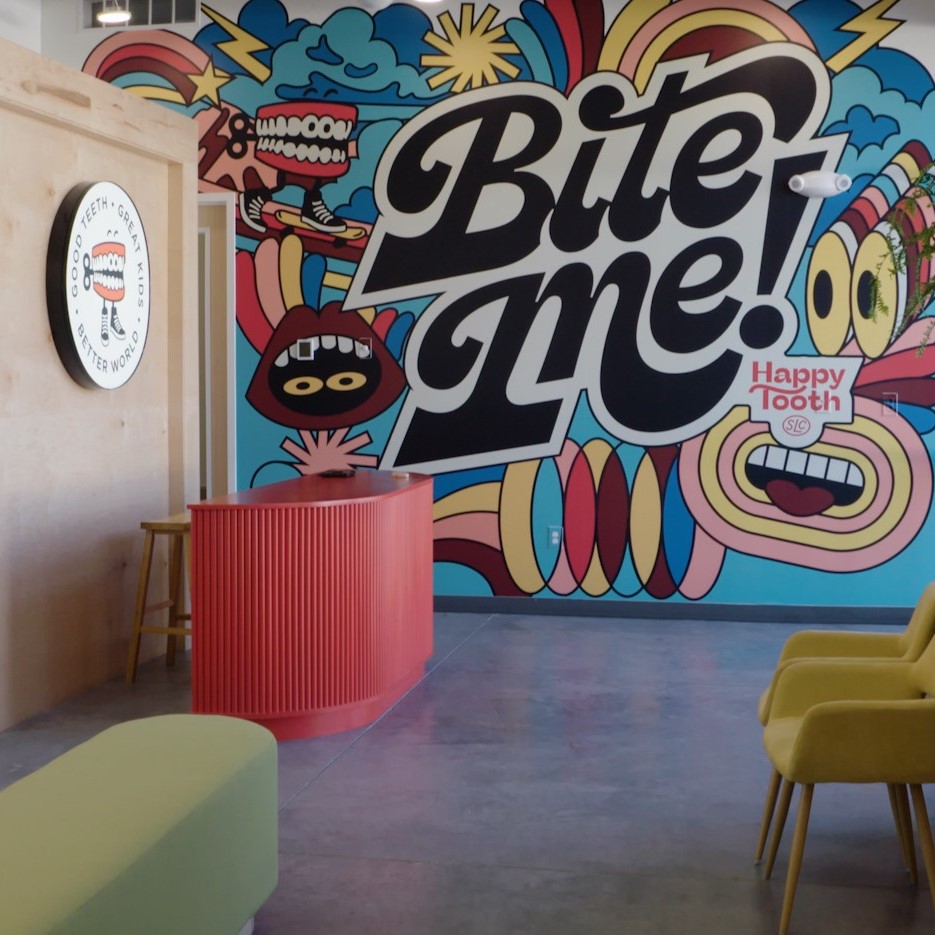 Check-in Kiosk:
The last major trend in receiving and checking in patients is the kiosk. Just like in grocery or retail stores, younger generations tend to prefer managing their own needs when the opportunity arises. This self-guided solution provides patients with a higher sense of control. For practices still following the virtual mindset, kiosks are a great in-office solution as they continue to alleviate staff involvement, minimizing the need for as much front-office staff and creating more of a "catch-all" role. Depending on the main demographic of your practice, a kiosk can be a great option in minimizing the space dedicated to the public zone further and creating more opportunities for clinical expansions.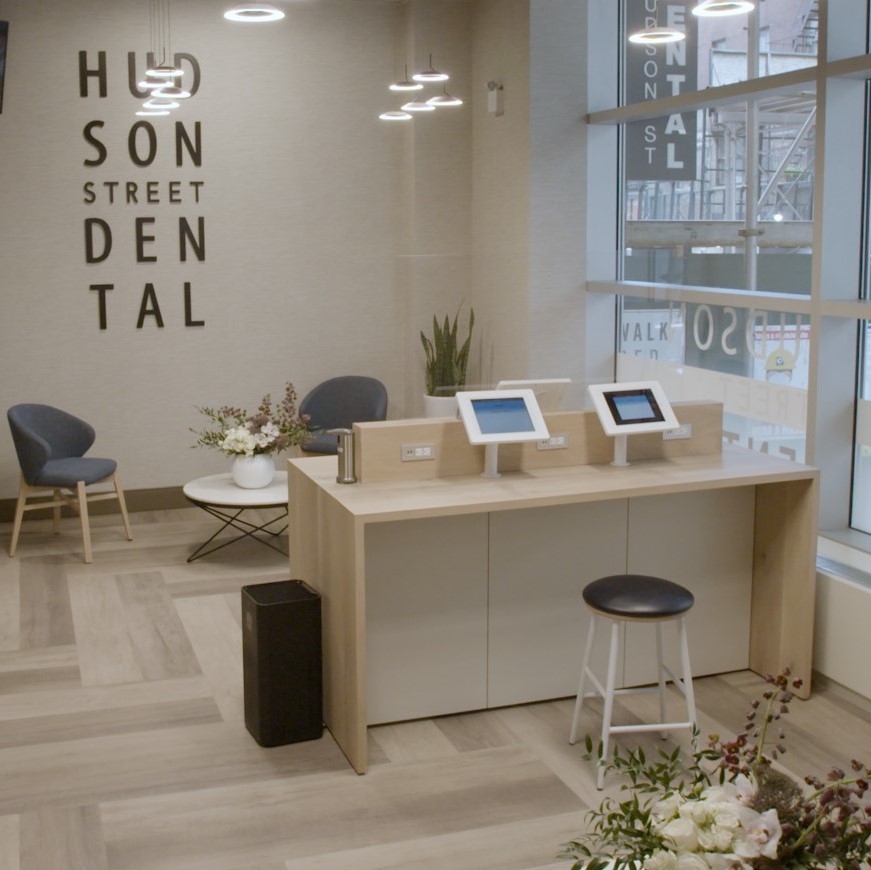 For more design inspiration, check out our design portfolio.
Are you looking for solutions for the design of your front office? Click on the image below to schedule a complementary practice design consultation with a Henry Schein Equipment Specialist.