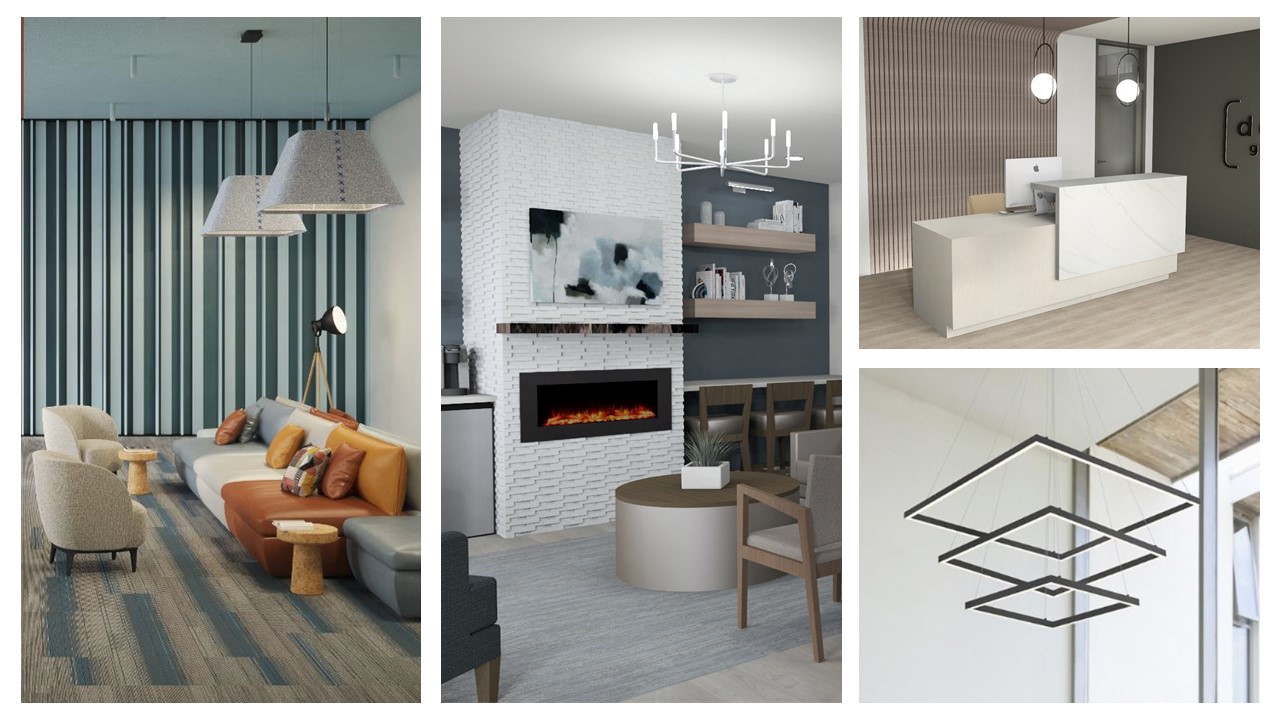 30 Aug

Ask a Designer: Designing Your Office's WOW Factor

While assessing your practice, designers will identify a feature or element to highlight when designing for your office wow factor. This typically sets the scene for the rest of the office and is a perfect opportunity for those higher-priced features. An engaging focal point is bound to leave a favorable first impression, enhance the aesthetics of the space, and even impact how people feel about your practice. We asked our team of interior designers what their favorite design feature is and how to implement this in a typical practice.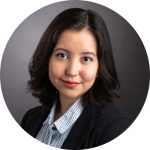 Fireplaces
We have been utilizing several fireplaces with built-ins on either side when designing our waiting rooms lately. It adds an extra design level to the waiting room, makes it feel more "home-y" and welcoming, and provides an opportunity to add in some interesting textures and patterns with either stacked stone or tile.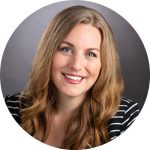 Flooring Layouts
Using a variety of flooring types is a great way to create different zones throughout the practice. In the waiting room, you can differentiate between standard waiting and a kids area with a fun pop of color or pattern change. Identifying touch-down points and paths of travel can also add interest in the treatment room corridors.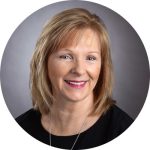 Reception Desks
Designing a statement reception desk with various materials such as porcelain, dimensional stone, metals, or other textures creates an elevated touch. Another thing I love to do is integrating textured wallcoverings to add dimension and detail while also protecting walls and absorbing sound. There are so many vendors, patterns, and colors to choose from, so you can create a customized feel without the custom price.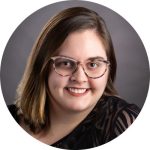 Lighting
Decorative lighting is a great tool for conveying the style of a space while also creating focal points within a space. Aside from waiting and reception, hallways are often overlooked spaces that benefit from a special touch to
add interes
t
. Sconces work well for offices using rear walls while a semi-flush mount can add interest in a more open setting. Similar to halls, decorative lighting in the restroom help carry your design further and leave no patient space untouched. The best thing about lighting is it does not have to be expensive to make a big impact. In dental offices, decorative lighting isn't limited to only commercial use so the choices are endless. 
As mentioned, focal points in the office can come in a variety of locations and mediums. An interior designer can assess your space, speak about your goals for your practice, and find a feature that fits best in your space and budget. 
Check out our design portfolio and our Pinterest page for more inspiration!