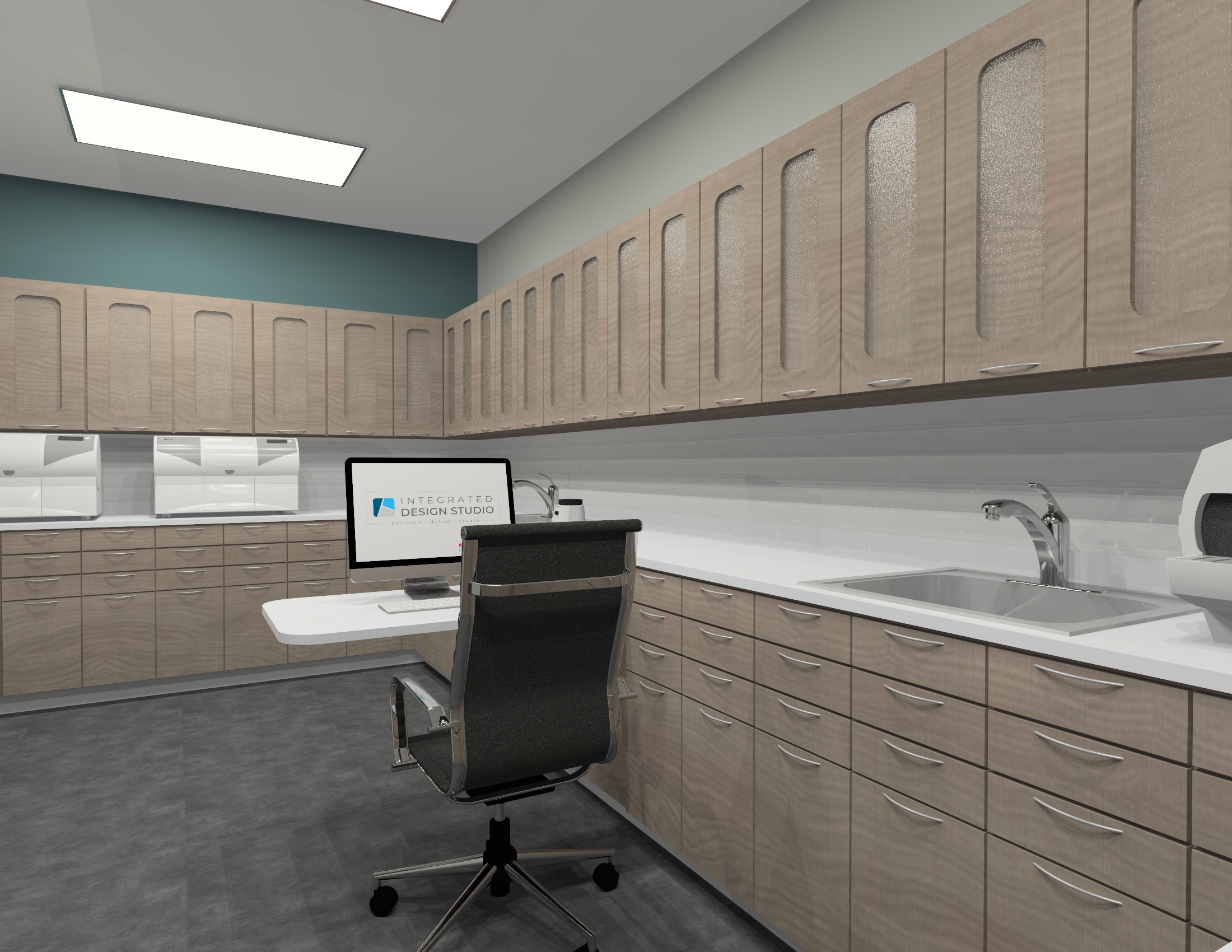 13 Sep

Creating a Production Hub for In-House Restoration in this 3,025 SF Prosthodontic Office

With more practices adapting 3D printing, milling equipment and technology in their in-office workflow, creating a functional workspace is key. In this 3,025-square-foot Prosthodontic office, the heart of the practice is the production lab to support in-house appliances for restoration.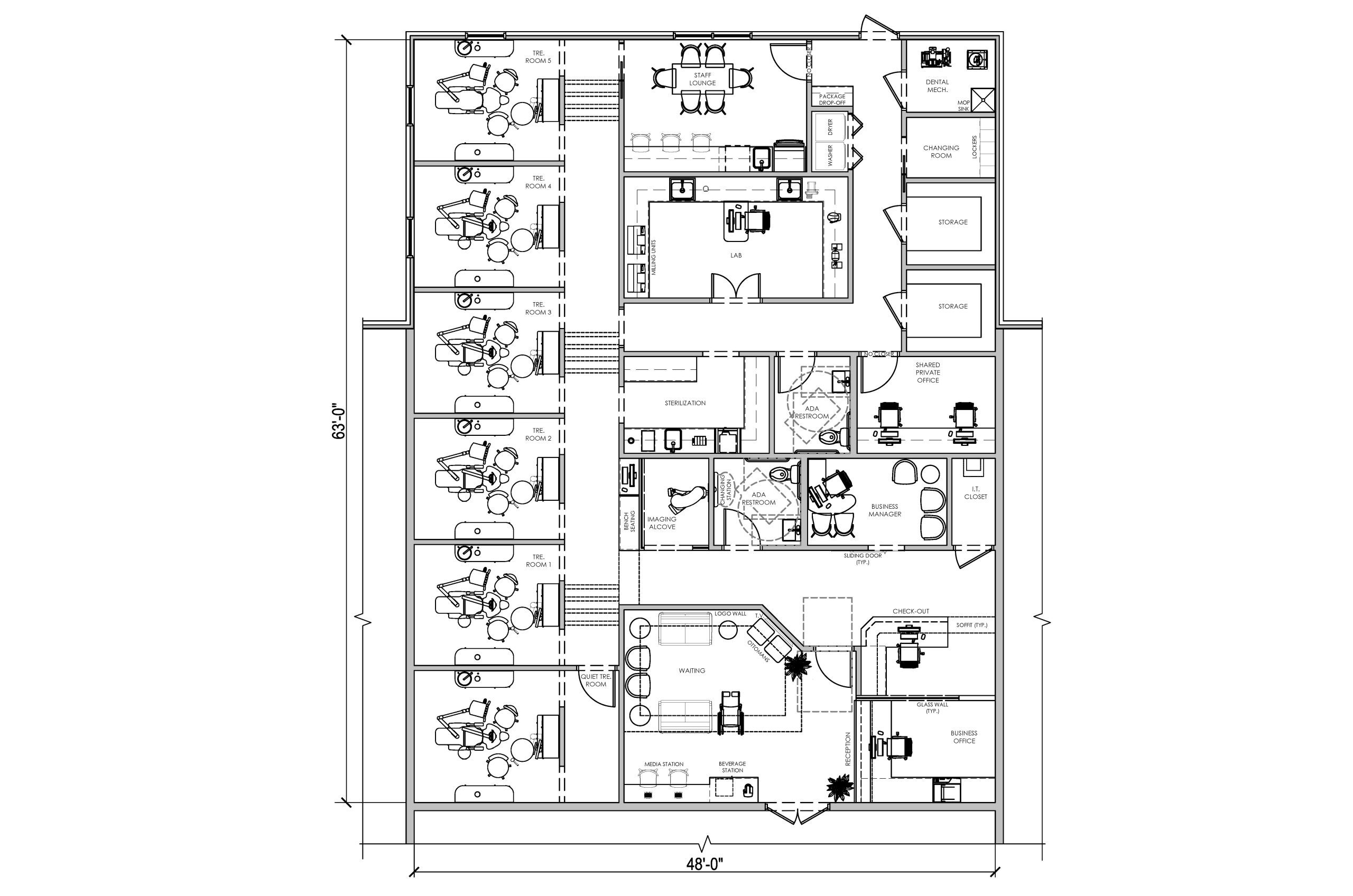 Public
Upon entry, patients and guests are greeted with a modest check-in counter to the right and a small but comfortable waiting room with amenities such as a beverage station and media bar for a convenient workspace for those with an extended wait.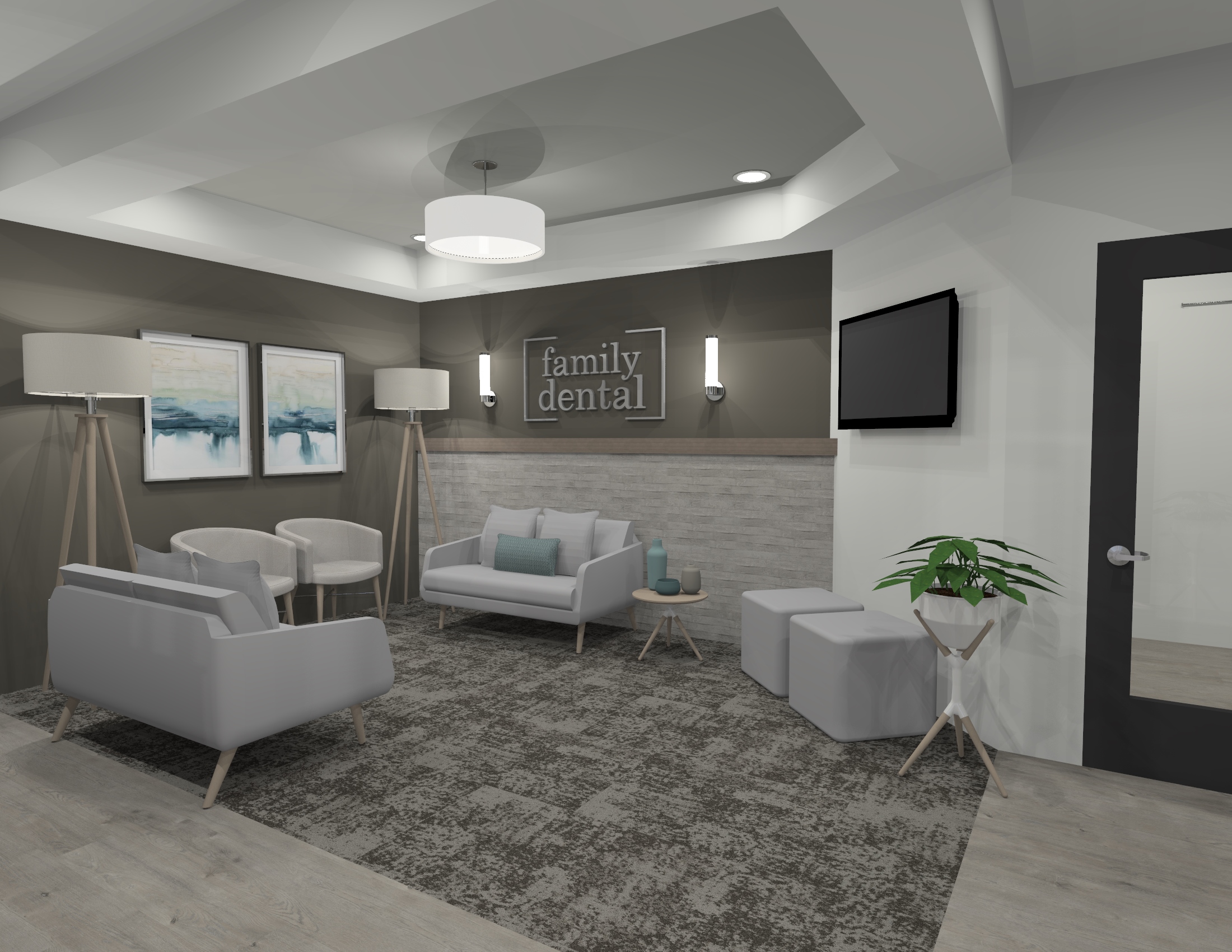 Behind reception and through the clinical door are check-out and a business manager's office. These spaces are located off the main path of travel to create a separate environment while maintaining a clear path of circulation. The business manager's office can also function as a consultation room as needed. Next to this office lies an ADA restroom, easily accessible to those in the clinical zone or public zone.
Clinical
The imaging alcove is positioned at the corner between the public and clinical hallway. A glass wall separates this alcove from the digital processing unit and a bench seat perfect for guests to wait or for patients to set down personal belongings while collecting the scans.
This practice houses five standard, dual entry treatment rooms, and a sixth quiet treatment room. Centrally located across from the treatment rooms are a sterilization center and lab. The sterilization center is designed with two openings for dirty to clean management.  The lab has plenty of storage and counter space for 3D printing systems and technologies and for large CAD CAM milling units. A workstation is situated at the center for a convenient touchdown space and to monitor production.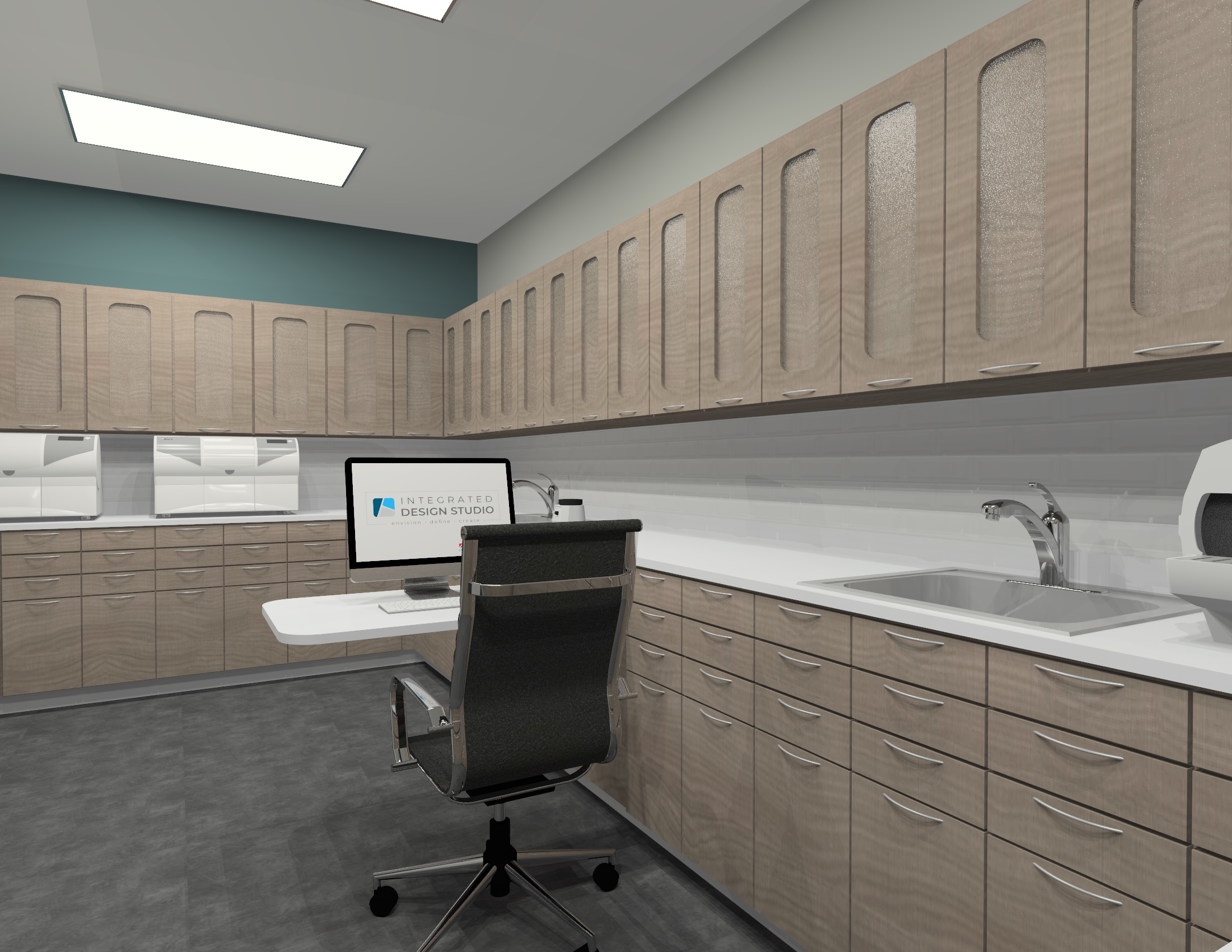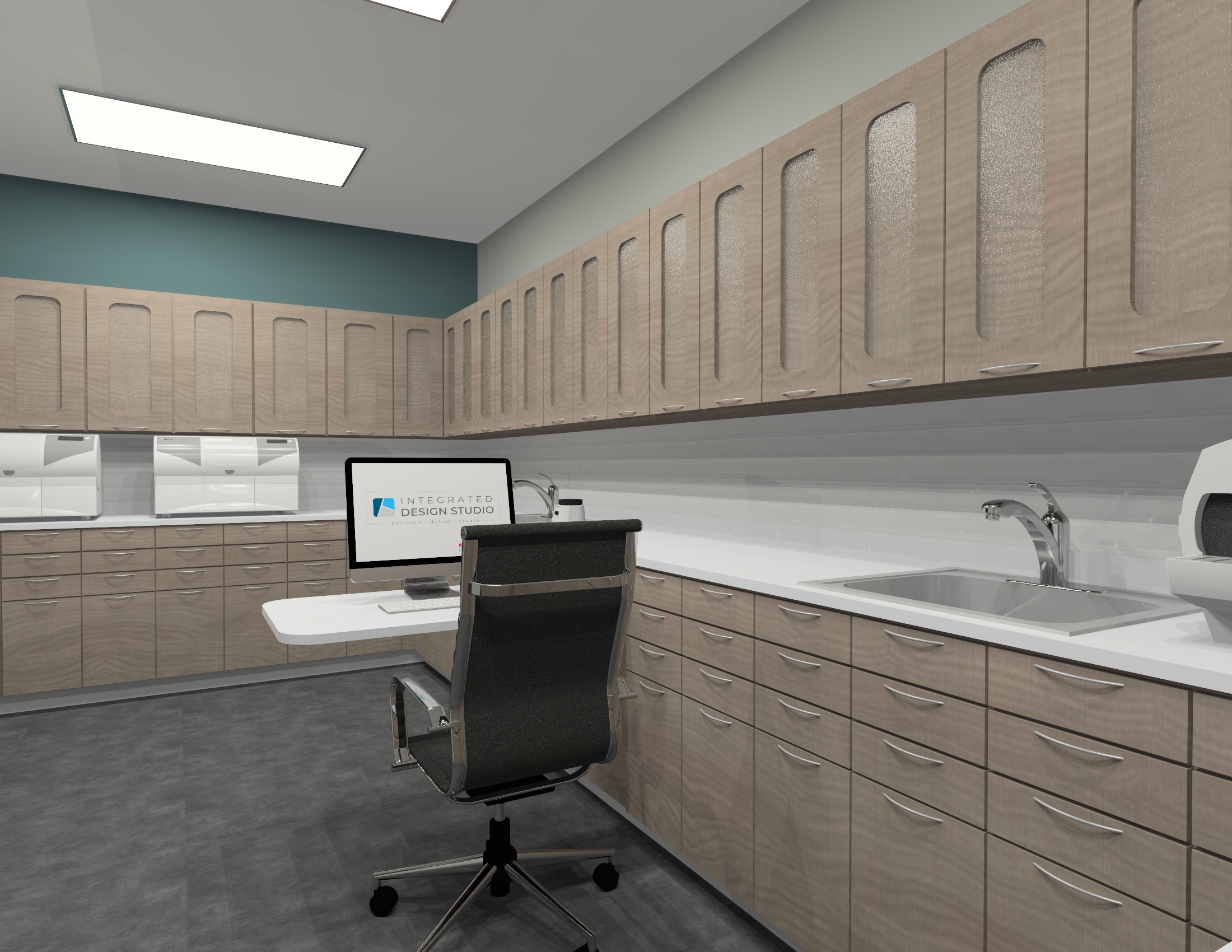 Private
Down the corridor past the lab is the private, non-patient zone of the practice. Two bulk storage rooms support clinical and general office storage. Continuing down the corridor are laundry amenities and a changing room with lockers. When space is available, we highly recommend opting for a designated changing space over a restroom to create a more comfortable experience for staff and enhance infection control procedures. There is also a package drop-off near the staff entry for convenient shipping and delivery. Lastly, a large staff lounge is accessible from both the private staff hall and treatment hall for convenient circulation.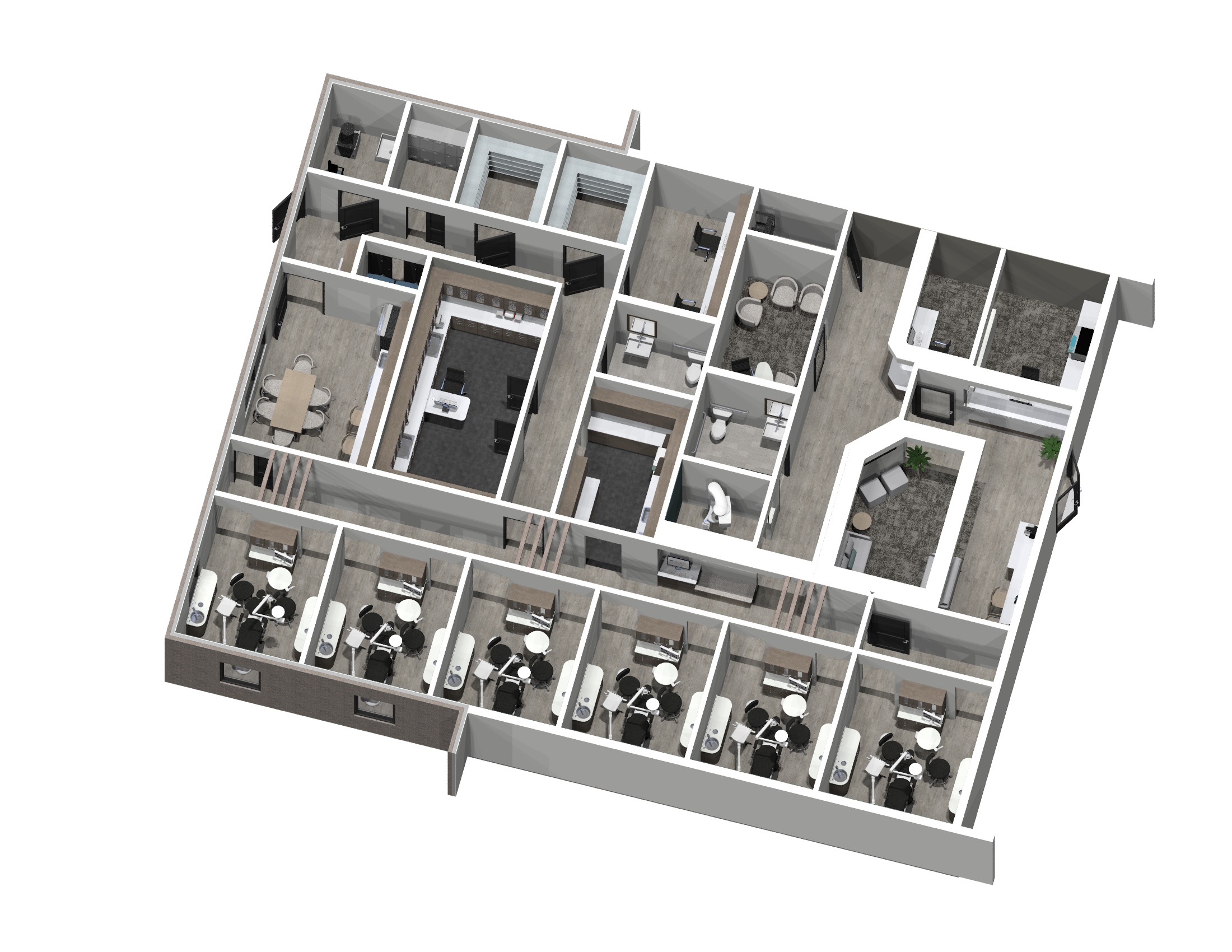 This practice is harnessing the power of digital production lab equipment and technology to provide their patients with top-of-the-line care. The design followed the goals of the practice by planning around this need while still incorporating additional staff and patient comforts for an enhanced experience.
For more design inspiration, check out our sample plan library.
Searching for the ideal design for your practice? Click the image below to schedule a complementary practice design consultation with a Henry Schein representative.