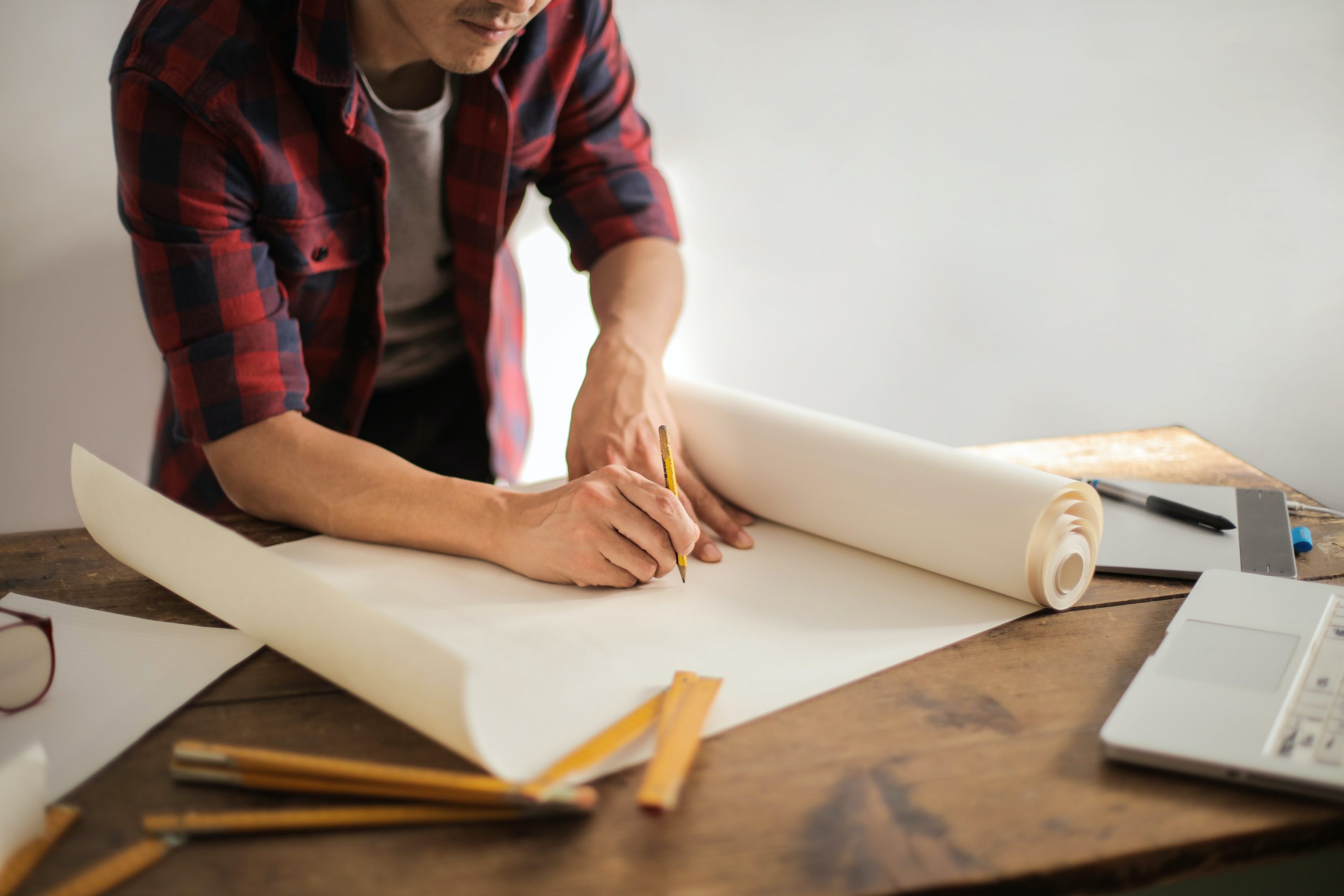 27 Sep

Ask a Designer: Everything a Designer Wishes They Knew Before Designing a Dental Practice

Every design is different, whether due to the doctor's request, or the building shell. Our designers are experts at traversing virtually any space and any need. However, office needs and building elements can sometimes come as a surprise. Below is a collection of the information designers wished they had the most at the beginning of a design.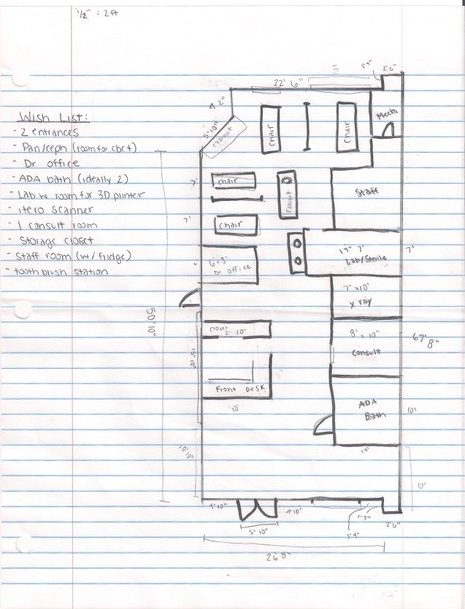 Information About the Physical Space
While the ideal space is new construction or a blank building shell, this is rarely an option or reality for most dentists. Negotiating building elements like columns, level changes, electrical panels, and entry points can all cause hiccups in the process if there is not a clear understanding of how to accommodate these elements. Level changes especially can impact the use of space. Even one step in elevation may need a ramp or wheelchair lift to bring the office to code.
On the positive side, designers also want to know about any special features, both inside and out, that doctors would like to take advantage of. This could be a nice view to face treatment rooms or high ceilings that accommodate interesting architectural features like soffits. Anything we can do design-wise to make your practice stand out for patients is our favorite type of challenge.
Your Absolutes and Areas of Compromise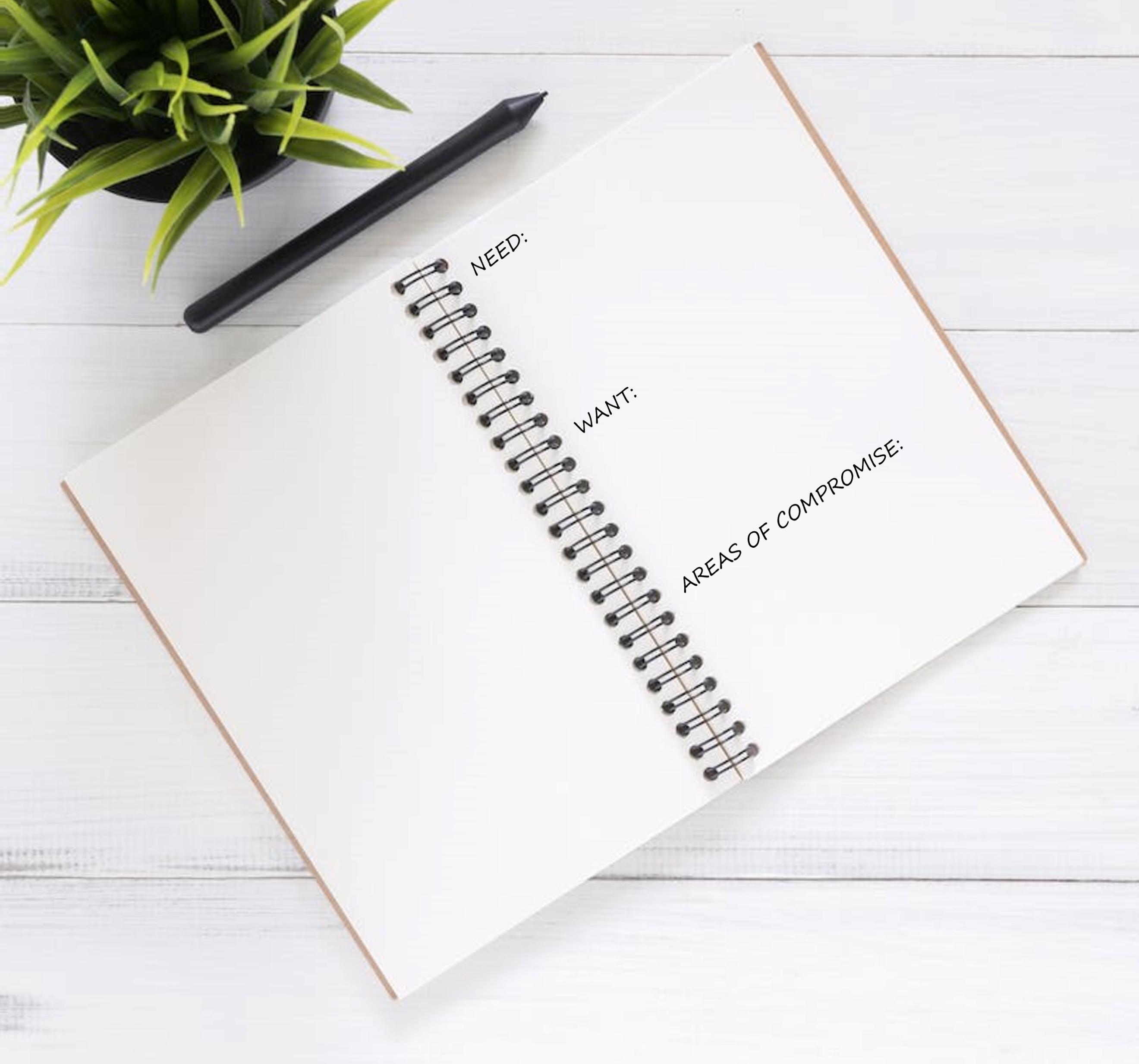 While a checklist of spaces is always helpful, we all can get a little carried away in what would be nice versus what is realistic. Separating the list of not only wants, but priorities and areas of compromise will give a designer a much more defined vision of your goal for the space. Identifying these two categories will also likely reduce the number of revisions needed to meet that final plan.
Another item to denote is what type of storage is needed. Everyone asks for storage, but often it is helpful to know what is being stored to know how and where to fit it into the plan. For example, will it be general supplies and consumables, or large technology that needs power for charging while docking? This will also let the designer know where storage would ideally be placed in the practice.
 Care Philosophy & Patient Experience

Design goes beyond where you want your treatment rooms; being informed about how the user intends to move through the space and those entering is imperative to creating a functional, enjoyable design. In dentistry, this means understanding the entire process both from the staff and patient perspective. Who is the primary demographic? How do you plan to deliver treatment? Do you bring a patient to imaging before or after entering the treatment suite? What are all the types of services you plan to offer immediately and in the future?
Waiting rooms are one of the biggest varying factors from doctor to doctor. Some practices are looking to eliminate waiting rooms altogether, while other practices couldn't function without them. If there is not a complete understanding of this need and the designer either goes too small or too big, in some cases, this may require almost a complete re-do of the preliminary plan.
Our team is also seeing an increase in the prevalence of sedation in all types of practices. Doctors are expanding the services and procedures they offer, including those that require deeper levels of sedation than nitrous gas. With this, the design of the space may rely heavily on the level of sedation and the number of patients rendered incapable of self-preservation in an emergency. Certain codes for room sizing, doors, and halls must be met and the space for the appropriate mechanicals, equipment, and patient observation will impact the space.
Lastly, we don't want to just design for current needs; we aim to set a doctor up for the future. When starting out, a doctor may not be able to purchase all equipment or build out all treatment rooms right away. We often will plumb a treatment room, but utilize the space as a private office, or plan for proper electrical in imaging or lab for future equipment and technology needs so that when a doctor is ready to make the switch or upgrade, there are minimal disruptions or construction costs down the road.
While your designer and equipment specialist are familiar with anticipating many of your design planning needs, they do not know all that you know. Don't be afraid to ask questions or sketch out ideas for how you'd like to work through your practice. While it may not be able to be exactly replicated due to space constraints, it will give your designer great insight into your preferences. Not sure if you are trying to fit too much into too little space? Check out our office calculator for a better understanding of how much space you need.
Are you ready to design your dental practice? Click on the image below to schedule a complementary practice design consultation with a Henry Schein representative.