06 Mar

Critical Steps of a Dental Buildout

When considering a new dental buildout project, the first setback is often just knowing where to start. Consider this step-by-step guide to jumpstart your future today. 
1. Secure Financing
Before diving into a new business venture, conducting a financial check-up is the absolute first step in knowing what you can afford. A financial lender will analyze your personal cash flow, future expenses, and projected business profit. A dental-focused lender will be able to accurately assess your existing financial position and the viability of how you can start a dental practice. They can also assist with dental equipment financing as well as refinancing and construction costs for expansions or remodels.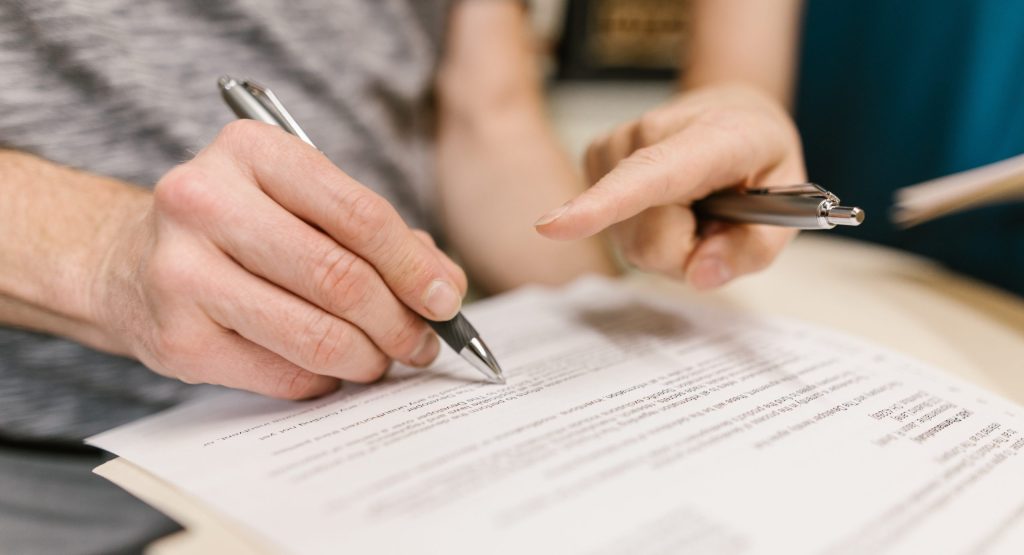 2. Develop a Business Plan
A business plan is the foundation of your dental practice. It provides structure and defines business management objectives, saves you time and money by outlining needs upfront, and supports your loan application. Important considerations to include in your dental business plan include:
Dental practice timeline, process, and considerations
Target market and demographic
Hiring, staffing, and practice operations
Marketing and practice promotions
Financial projections
3. Find the Right Space
Deciding on the type of project for your dental build is a significant choice that will affect how your project will run. Each option has its own advantages and disadvantages.
Rent
Renting is a great way to start your business with a smaller commitment and no significant down payment on obtaining square footage. This option has increased flexibility for moving in the future, and more predictability on monthly payments as any building issues or needed maintenance are not your responsibility. However, with renting, there is no equity, and rent increases are a concern.
Purchase Existing
When purchasing a building, many are concerned with the initial cost and tying up capitol. However, there are lower financing costs for existing buildings compared to ground-up construction, and the potential for appreciation combined with your ability to build equity makes this a great investment compared to renting.
Ground-Up Build
For many, building their own practice from scratch is the dream. You can fully customize every part of your build. With this comes a higher interest rate and initial cost for start-ups. A financial partner can help you assess your loan, work through tax benefits, and manage your costs.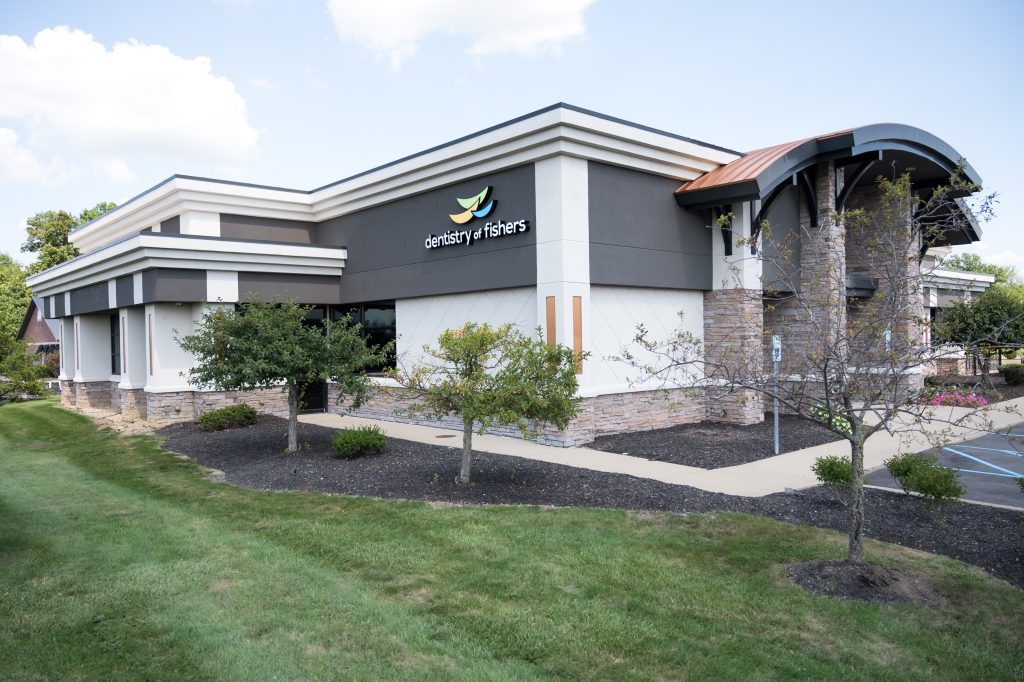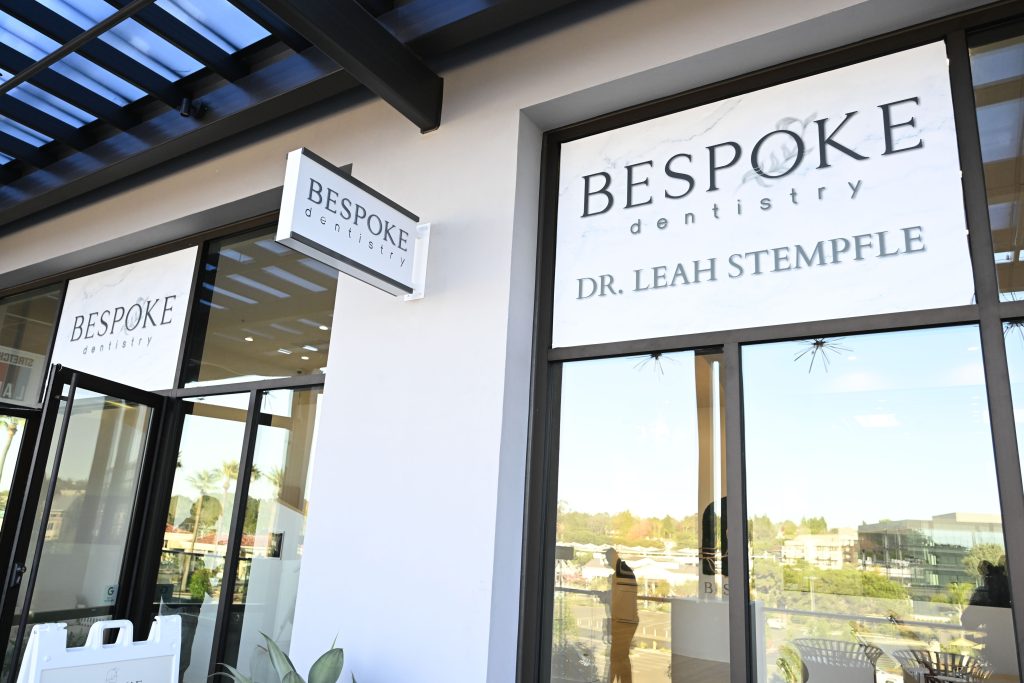 4. Work with a Dental-Specific Design and Build Team
Once you have decided a direction for your project build, you need a design team to bring your ideas to life. It is crucial to work with a team of specialists that understand the exact needs, workflows, and equipment that keeps a practice functioning. Your partnered dental equipment specialist can provide guidance on which designers, architects, and contractors have experience with dental design. When communicating your needs to your designer consider the following goals:
Ideal patient demographic
Adding specialists or associates
Expanding procedures; accommodating for technology
Identify what you have enjoyed in your past experiences, and what you would like to avoid.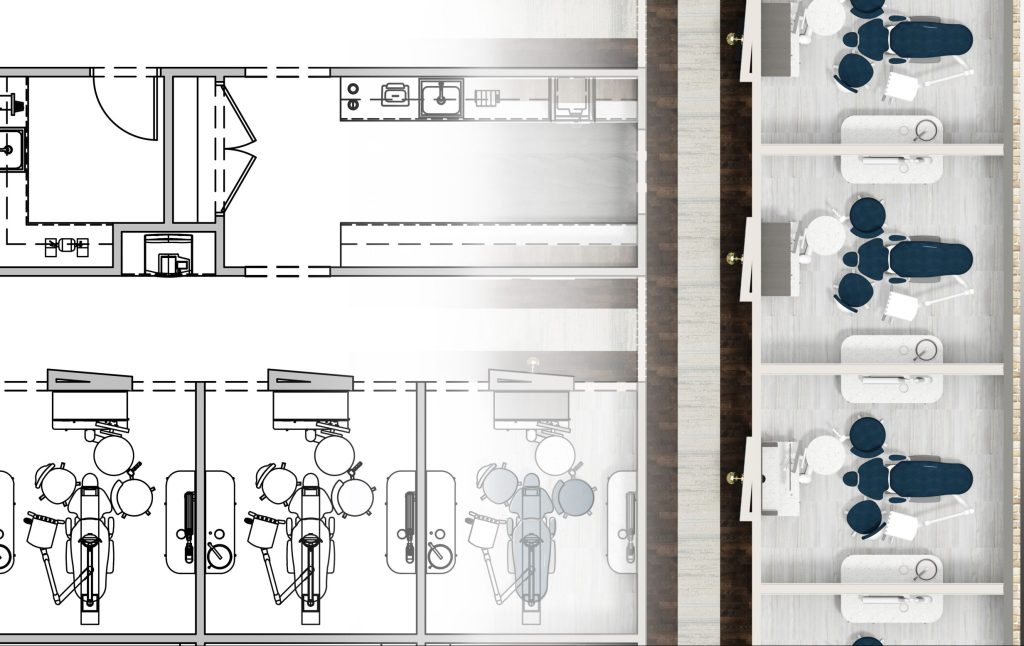 5. Finalize Design, Equipment, and Your Team
Once you finalize your layout and equipment, a set of specification plans will be created to eliminate any guesswork for the contractor. While your practice is being built, now is the time to finalize decisions on small equipment, merchandise, marketing, and hiring. Once construction is final, training and equipment demonstrations will bring your team up to speed on daily responsibilities, and all your hard work begins to payoff.
For more in-depth information on the stages of building out a dental practice, click the image below to register or view "Building Your Dream Practice: A Step-by-Step Guide" with Jennifer Rhode, Senior Manager of Henry Schein Integrated Design Studio, and Natalie Westfall, Vice President of Henry Schein Financial Services.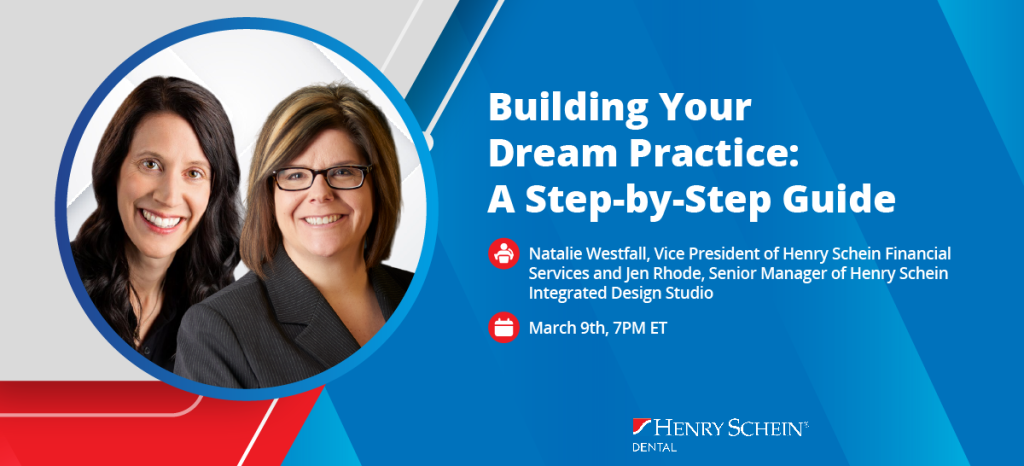 Ready to talk about your design ideas with a specialist? Click the image below to be connected with a representative in your area.