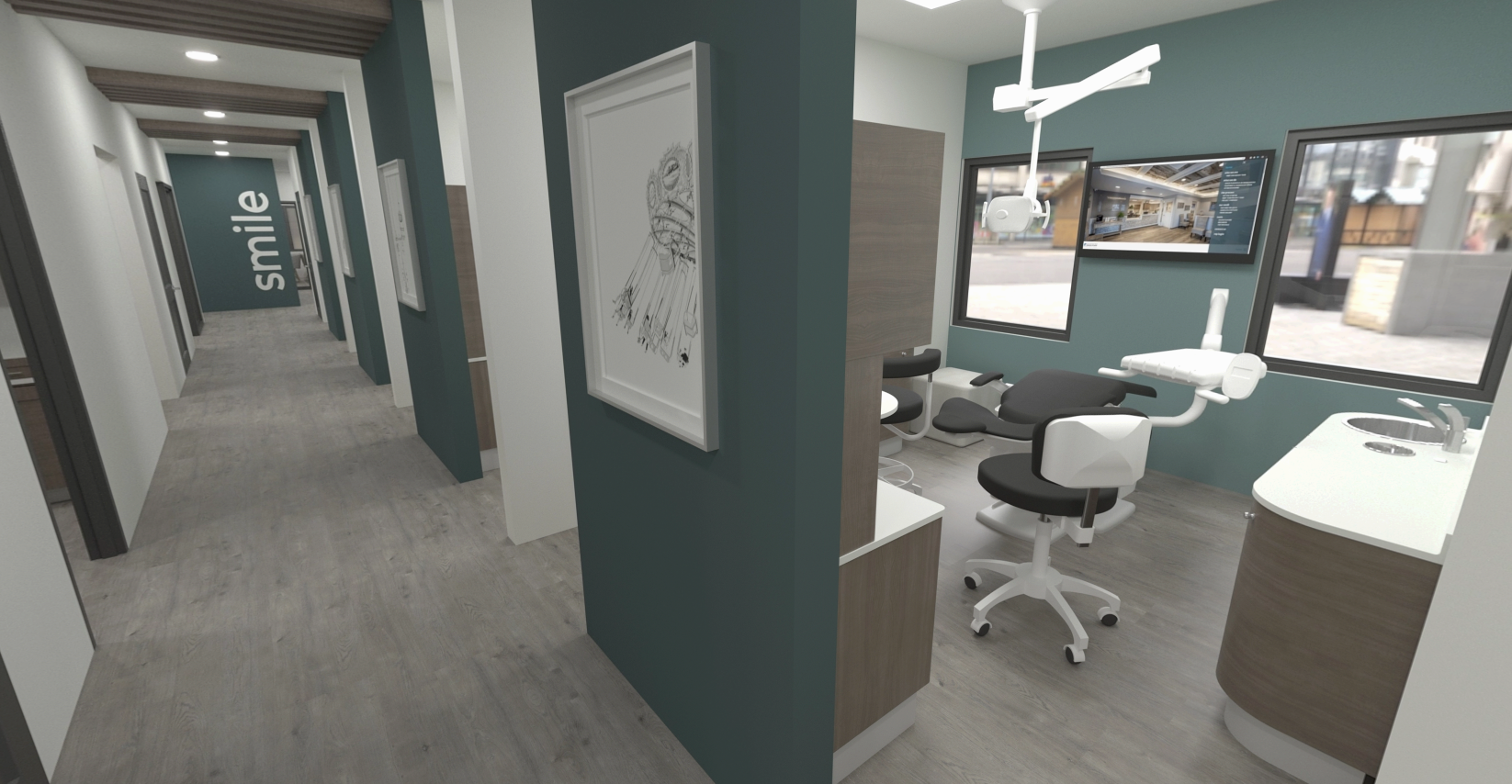 20 Mar

Space Saving Solutions in a Pediatric Practice

Large pediatric practices can be hectic places if not planned appropriately. In 5,000 square feet, zoning is vital for an efficient flow of patients and staff. This office prioritized the patient experience by splitting the practice into two. On one side is a traditional pediatric bay, and on the other is a more general style set up for additional privacy and an individualistic experience.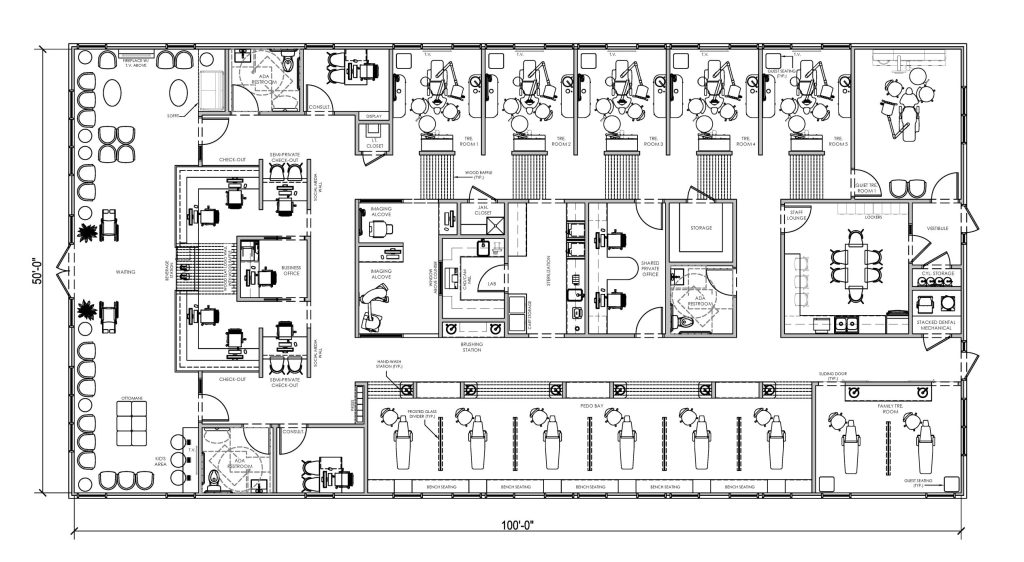 Public Zone
The entry opens to a large reception desk with a central beverage station and check-ins and outs mirrored on each side. There are two waiting areas supporting each wing of the practice. The dual waiting and business area allows the practice to operate almost as two separate practices with quick check-ups in the bay and longer procedures down the private treatment hall.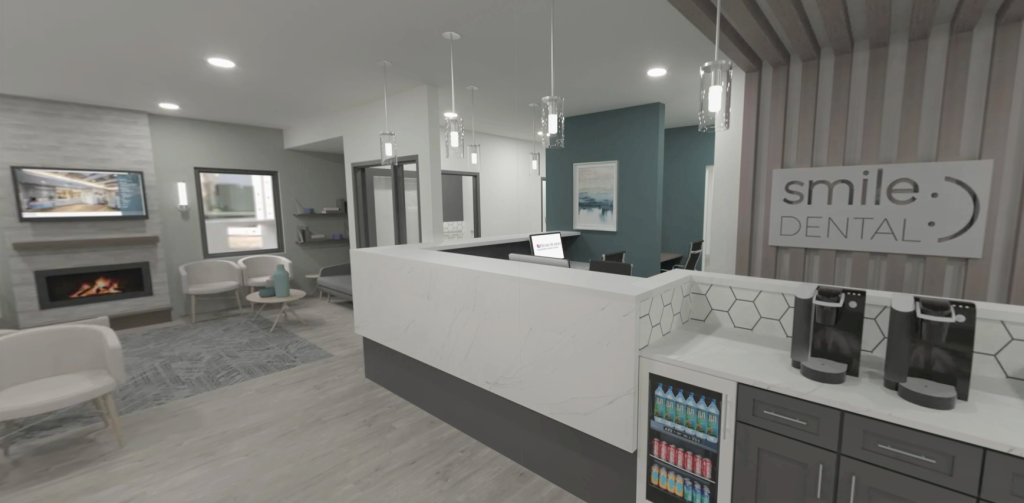 Clinical Zone
Down the center of the practice you will find a shared imaging alcove and sterilization with a lab. On the right side of the practice is the open pediatric bay with guest benching along the toe. The bay ends in a private treatment bay ideal for families. 
On the left-hand side of the practice is a run of private treatment rooms. These are ideal for longer procedures or for older patients that appreciate a more individual experience. At the end of the private treatment hall is an oversized quiet treatment room that enters at the toe of the room and includes a private exit. This suite could be utilized by an itinerant specialist or for patients utilizing mobility devices; the room provides an unobstructed approach.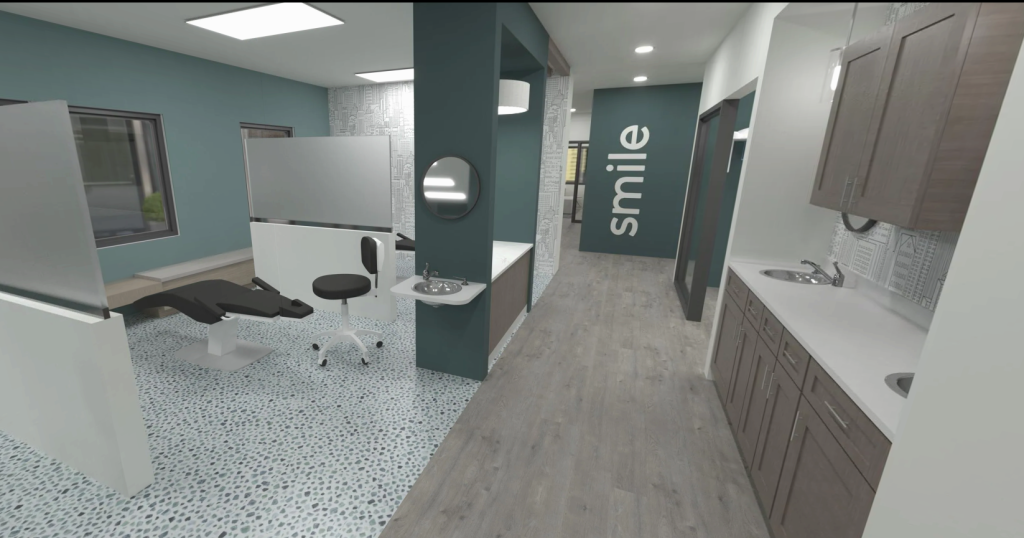 Private Zone
The private zone sits behind the core clinical spaces and includes a shared private office and a large staff lounge with a private entry. The office is situated with two entries leading to each treatment hall for ease of access.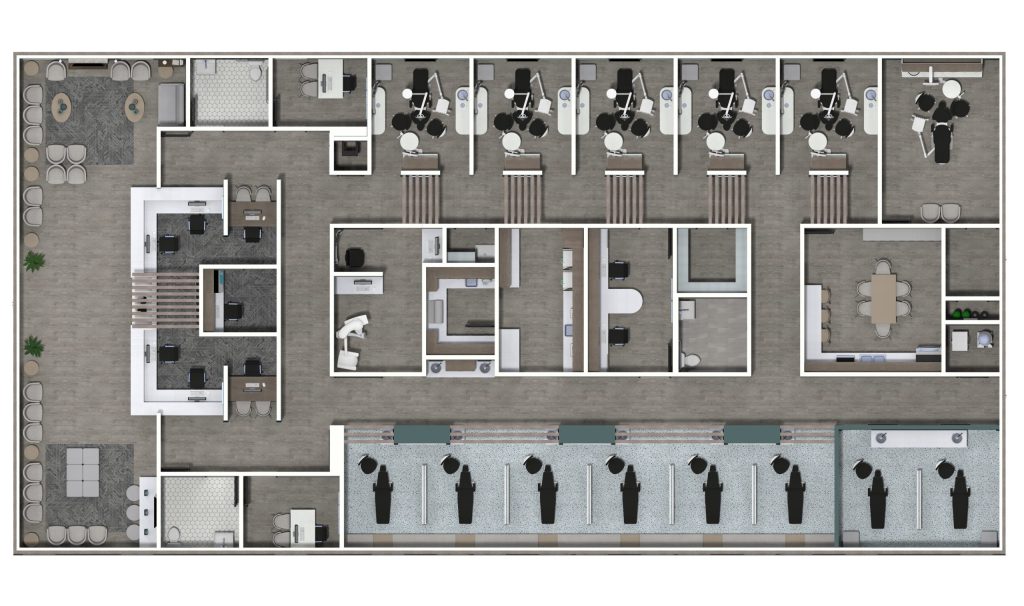 Looking for more design inspiration? Check out more of our pediatric floor plans here, or see examples of finished offices here.
Check out the full 3D walkthrough to experience this practice, or watch the guided video here.