27 Jun

Incorporating Unique Angles in a 2,847 Pediatric Office

In this uniquely shaped 2,847 square foot pediatric office, the design shows a great use of angels to work with the shell of the building, rather than against. The angled spaces within the shell allowed the designer to offset sight lines from the front to the back of the practice. The spacious bay and central sterilization center benefit from the widening hall as patients and staff traverse through the heart of the practice. The central soffit throughout the practice also enhances the look of the bay and enforces the design. While angled spaces can be difficult to work with, this plan utilizes the building to the full extent with minimal waste.
Front Office Procedures
As we enter the practice, there is a direct view of reception with a beverage station to the right. The waiting room is modest but provides a space for children to play while they wait at the table or at the iPad stations. Across from reception is a large business manager's office, conveniently located for private financial conversations.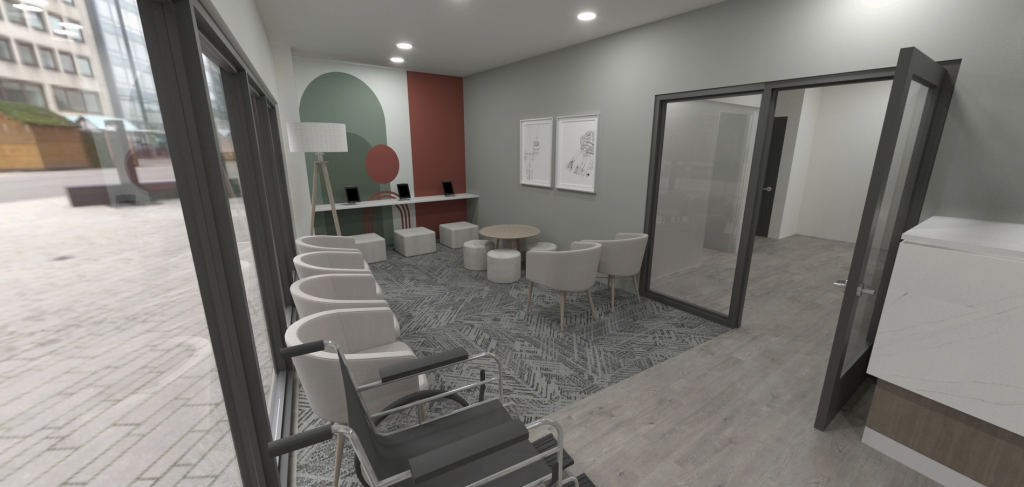 Clinical 
Continuing down the hall leads to a four-chair bay with semiprivate dividers in between. A handwash station is located at the entry of the bay as well. Around the corner are two imaging alcoves with seating across for parents. Also tucked down this hall is an infant exam.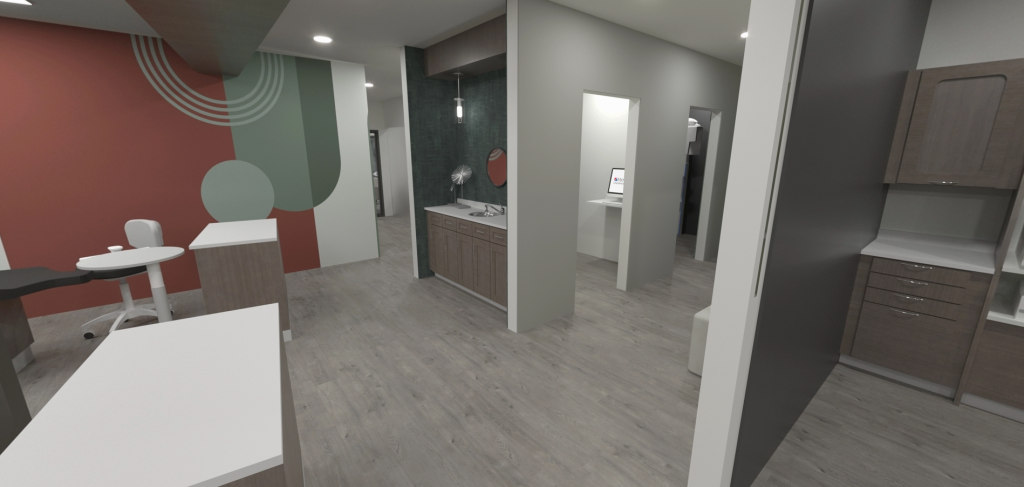 Back by the bay and central to the practice is the clinical support including a dual entry sterilization and a lab with storage. A pocket door allows staff to close this room to hide mess and noise. Because this sterilization is open to the bay, the designer has added a partial height glass wall to maintain light and openness, while also sectioning this room off to deter patient entry. This wall also conceals additional cabinetry and workspace. Sterilization is positioned central to treatment, allowing staff to come and go with ease throughout the day. 
Past the bay is a secluded hall leading down to two quiet treatment rooms for longer procedures or patients that appreciate a more undisturbed treatment experience. A handwashing station sits between the rooms, and each contains guest seating for caretakers or siblings. Allotting space for additional seating throughout pediatric practices allows convenience for families with multiple children.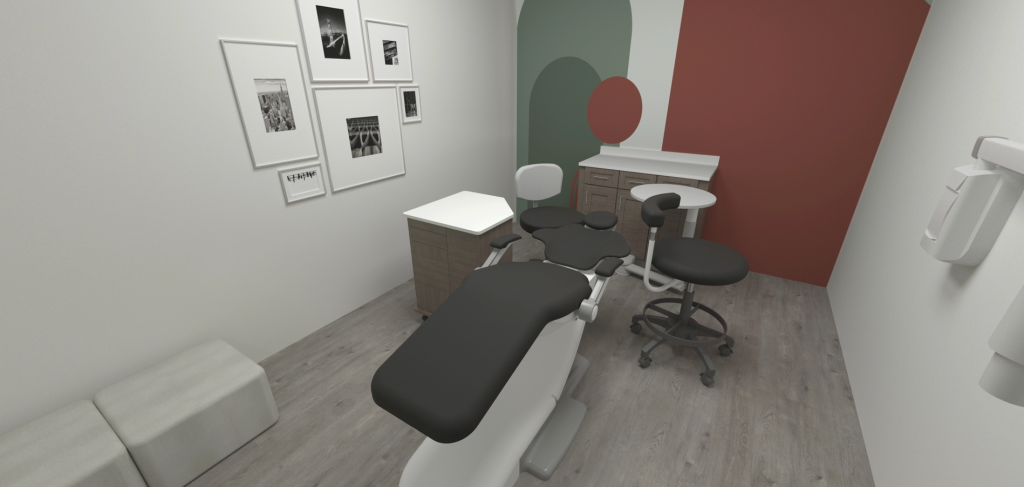 Staff
Lastly, the private zone bookends the back-office private entry with the doctor's office on one side, and the staff lounge, dental mechanical, and restroom on the other.