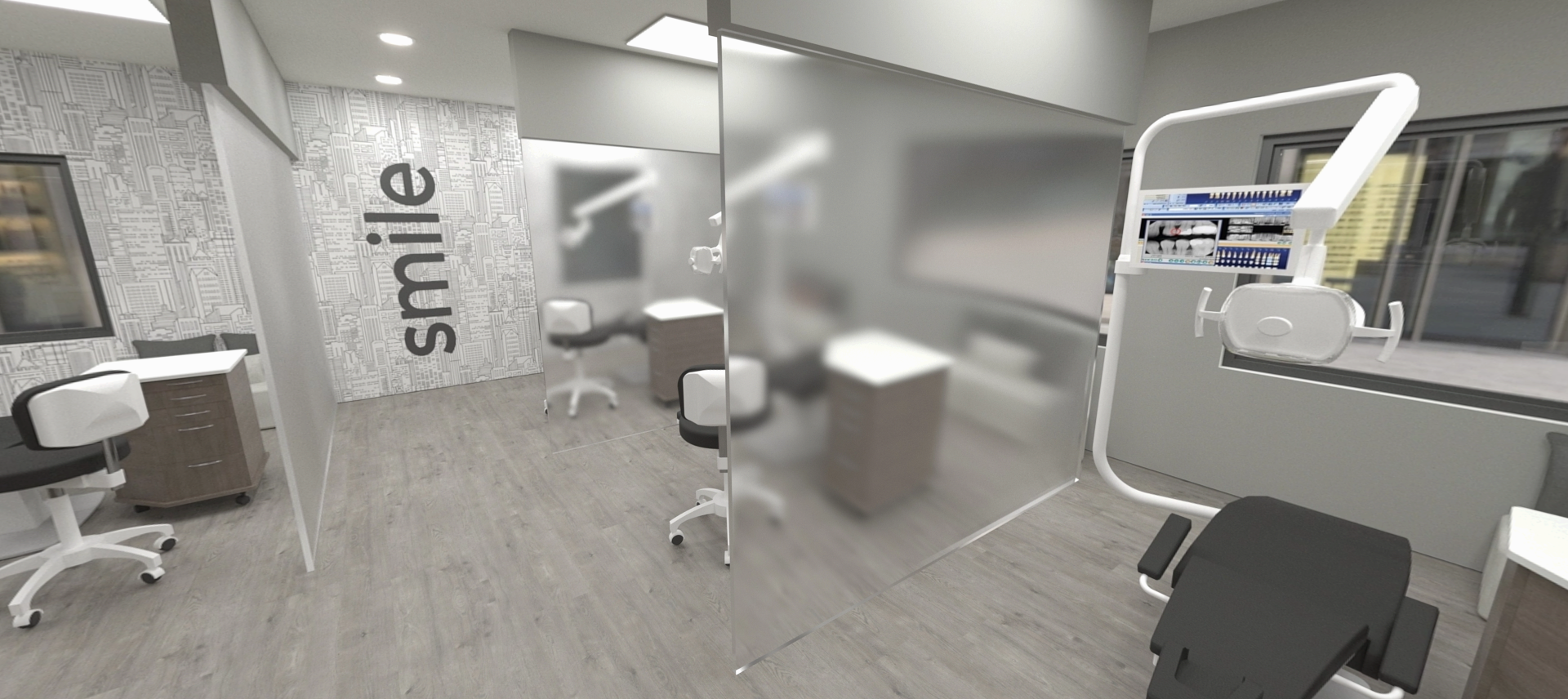 25 Jul

Ortho Practice with Spacious 7-Chair Bay

In this 3,050-square-foot orthodontics practice, the designer was able to create a seamless transition from initial check-in procedures to treatment and check-out in a high-turnover specialty. In the bottom portion of the plan, we see a 7-chair bay with ample guest seating perfect for parents accompanying their children to their appointment. The plan exemplifies a comfortable and welcoming environment for both staff and patients.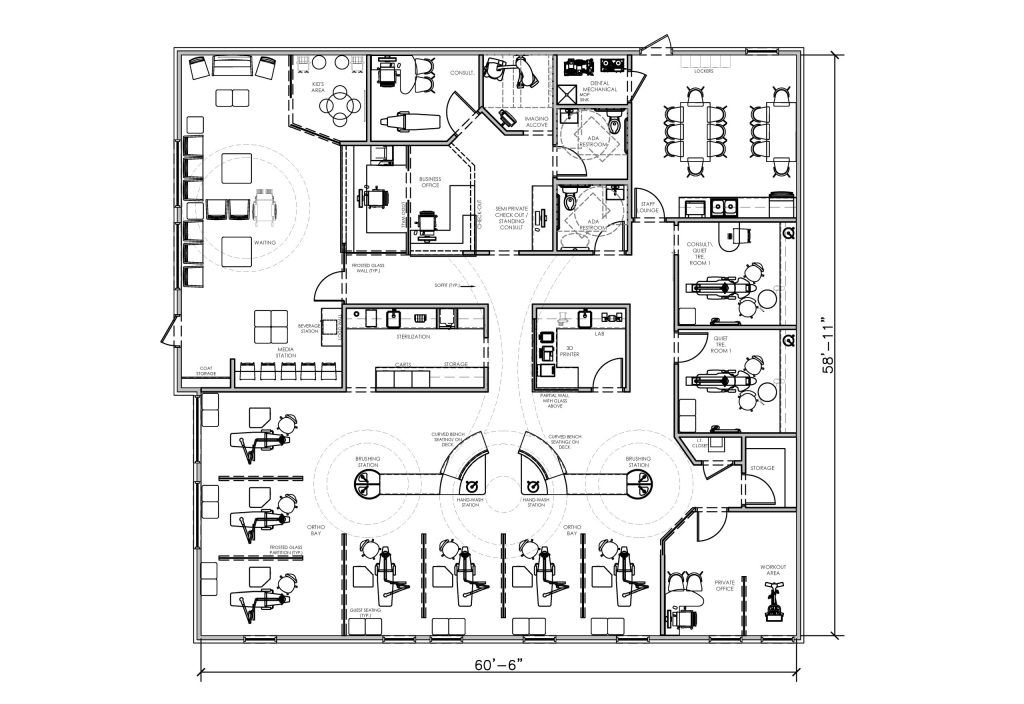 Front Office Procedures 
As patients enter the practice, they are greeted with a spacious waiting room equipped with a variety of seating options and a central reception desk. As an orthodontics practice, a large majority of those receiving treatment will be families with children, so this practice has designed a kid's area as an extension to the waiting room to give them their own space. The media station and beverage station in this waiting area are ideal for parents to have a drink or even plug in and work on their mobile devices while they wait for their child's appointment.
Behind the reception desk, patients have the option to either check out with a staff member or independently at a kiosk. Both are positioned near the patients exiting path of travel, but just off the hall to avoid bottlenecking. Also in this nook is a consultation room with a treatment chair and an imaging alcove.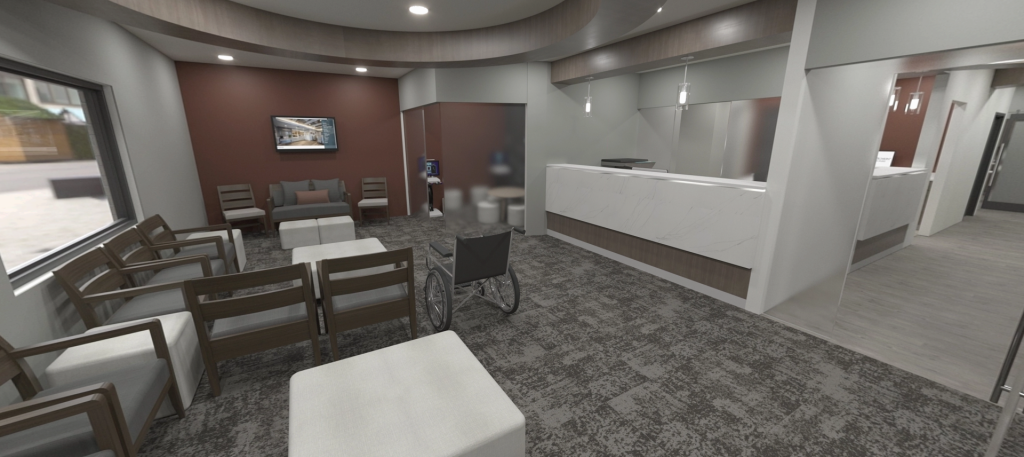 Treatment 
Across from this hall is the beginning of the clinical area with decorative soffiting above leading the patient in. The dual entry sterilization is centrally located with cart storage and space for technology docking. Next to sterilization is the lab with a large viewing window above to showcase the practice's advanced technology as patients make their way to the bay.
This practice contains two quiet treatment rooms with one doubling as an alternative consultation space. Moving past the quiet treatment rooms, the patient will enter a large and spacious 7-chair ortho bay. Each chair is separated by a semiprivate divider and has guest seating at the toe of the chair for an accompanying parent or guardian. Central to the treatment chairs are two hand washing stations and two brushing stations, conveniently located for easy access by both patients and staff. This area also has two unique curved bench seating for on-deck or overflow family seating.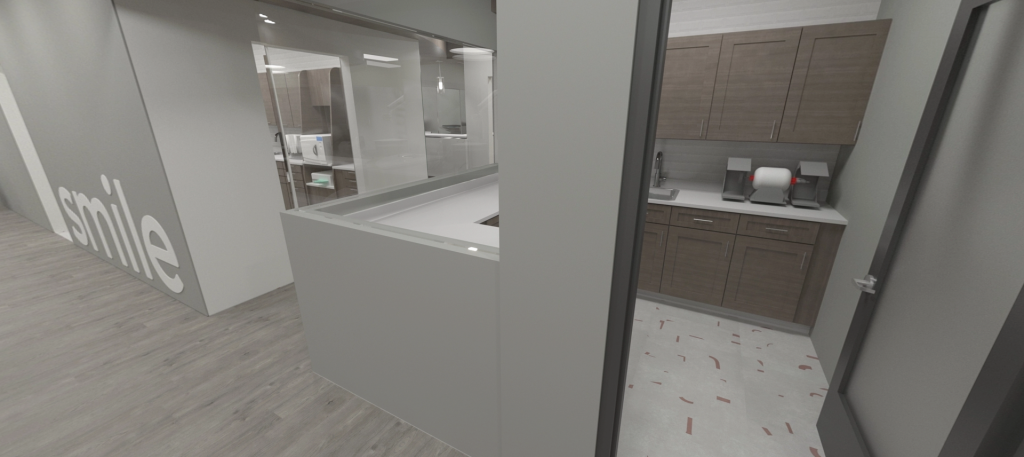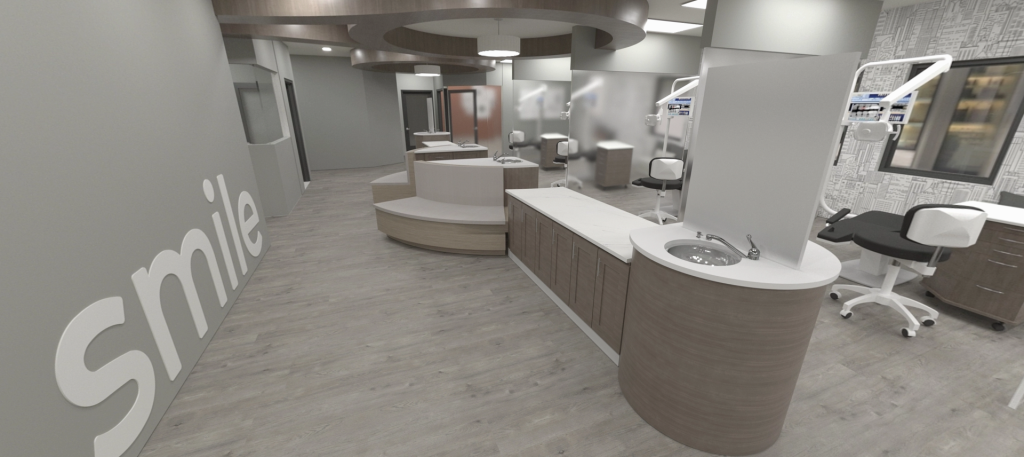 Staff Spaces 
The staff spaces are in the corners of the practice, starting with the private office sectioned off near the bay. The office is positioned for easy access and monitoring of the bay. On the opposing side is the staff lounge with two large dining room-style tables great for team lunches or huddles.