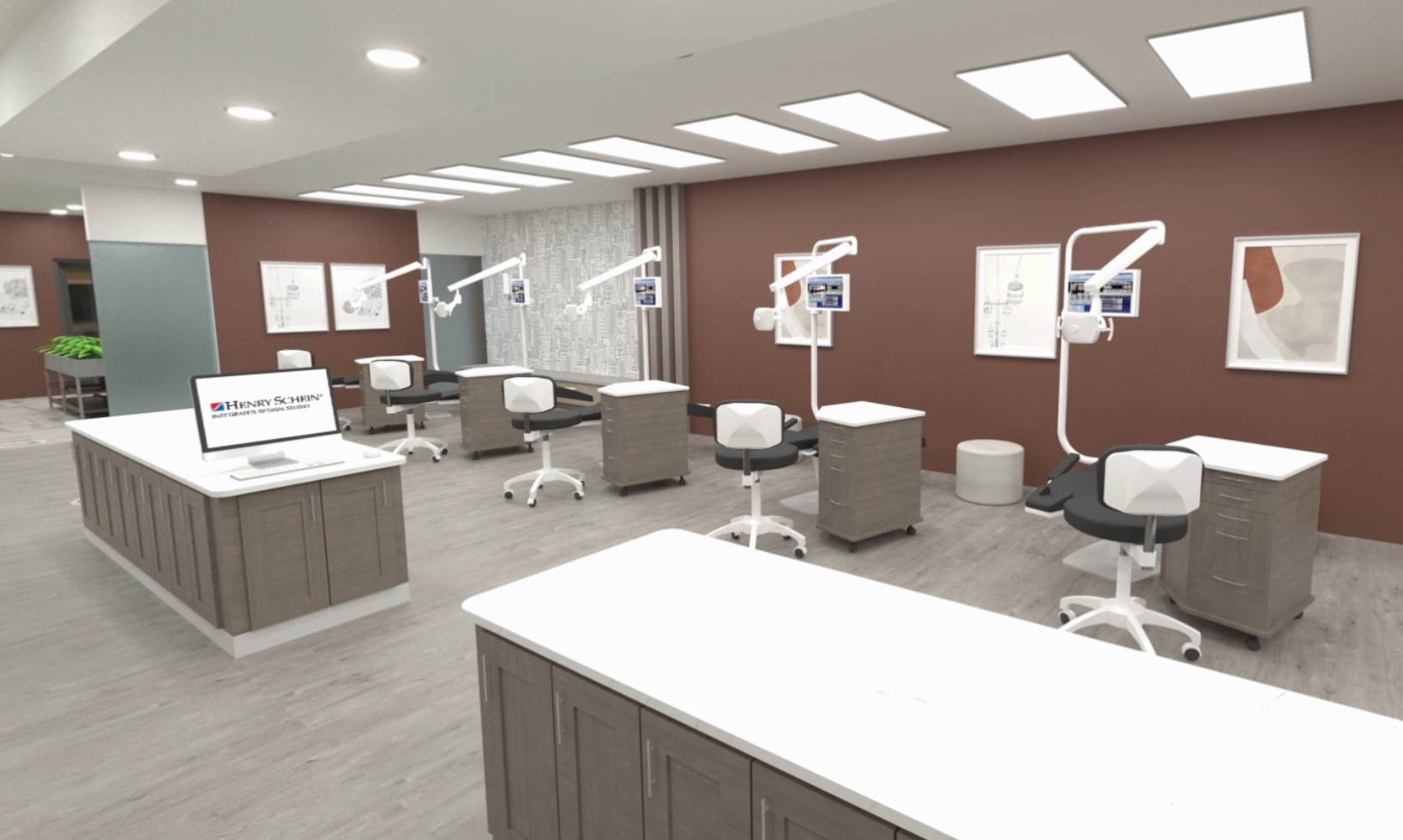 17 Apr

Effective Zoning in an Orthodontic Practice

Orthodontic practices are special in the dental industry in that they meet with patients for a much shorter amount of time. This creates a fast-paced environment with high chair turnover. However, when onboarding patients or discussing treatment planning, a calmer, more focused environment is required. This 3044 square foot Ortho practice achieved just that. On the left side of the practice we see a large bay surrounded by clinical support, and on the right is a secluded alcove including imaging, consultation, and a treatment coordinator's office. This space is perfect for concentrated discussions.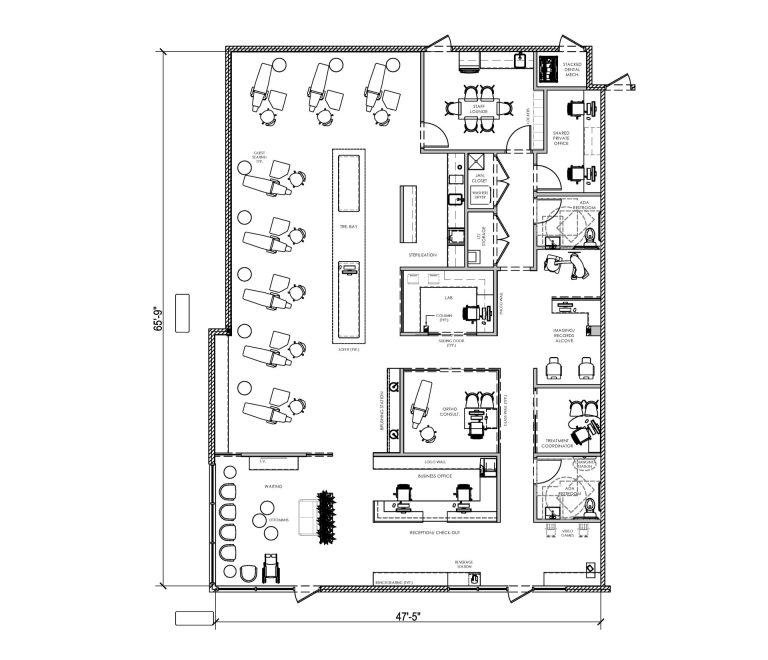 Public Zone
A large reception desk is central to the public zone with seating to the left and a kid's play space to the right. The public zone is open to clinical, typical with orthodontic design. Although the waiting area is modest, the goal is to transition patients back into the treatment chair as efficiently as possible. Additionally, there are also guest seats all along the bay for parents.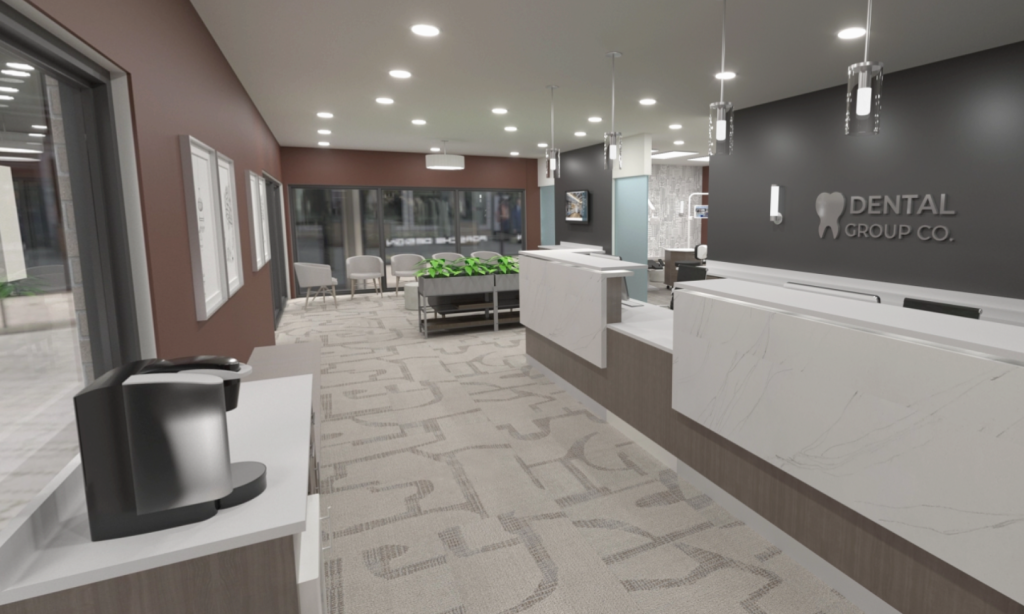 Clinical Zone
At the clinical entry is a brushing station for pre-appointment touch-ups and education. Behind the treatment chairs are two support counters with a workstation, a digital lab with a viewing window, and dual-entry sterilization center. 
Across from the lab is the consultation room equipped with an exam chair. Past the lab and consult is the imaging record alcove. This office has also incorporated a photo wall for additional engagement. There is a separate entrance for this space leading from reception. This helps alleviate traffic for those entering and exiting the bay. 
Private Zone
The private zone is tucked in the back corner. The staff lounge can be accessed both from the private hall and directly off the bay for additional convenience for the team. The private hall also contains storage and laundry facilities.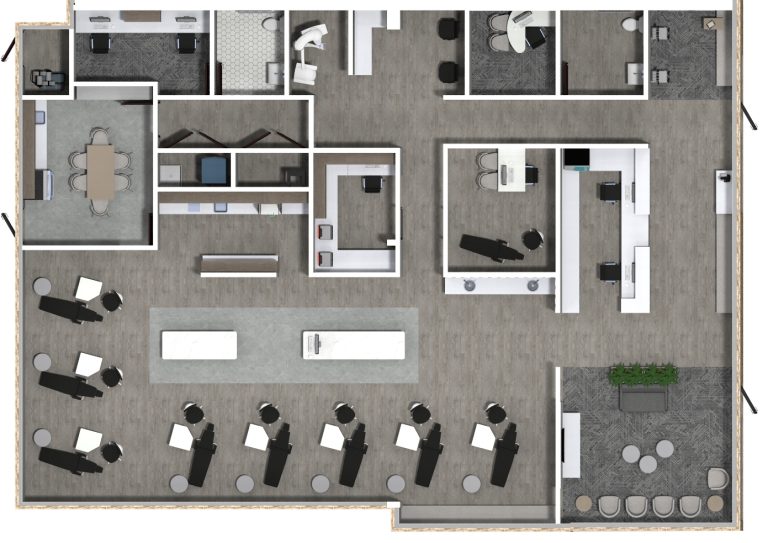 Looking for more design inspiration? Check out more of our orthodontic floor plans here, or see examples of finished offices here.
Check out the full 3D walkthrough to experience this practice, or watch the guided video here.